Aluminium Fire Piston
This is an easy to use kit allowing you to create a fire by compressing air with the force of your hands. No matches or lighters needed.
£29.99 exVAT
£35.99 incVAT
Piston length: 11.5cm
Piston weight: 80g
Firesteel length: 6.4cm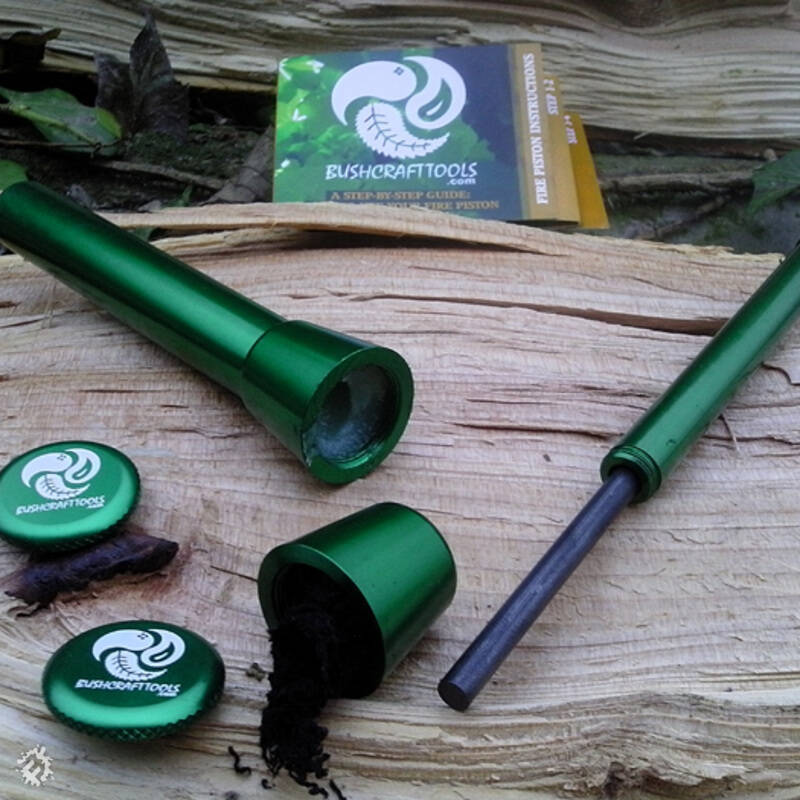 Made in the UK
Helping to support UK industry and reduce our carbon footprint.

Additional Information
Fire piston information and videos.

To create a fire, the piston must be rammed quickly into the sealed cylinder with a single stroke. The compression of the air causes the temperature to rise rapidly to 260 degrees Celsius, or 500 degrees Fahrenheit. This causes the tinder on the piston face to ignite, which is then withdrawn and transferred to a larger pile of kindling to create a fire.
This kit consists of:
1 x Fire Piston aluminium plunger (green)
1 x Fire Piston aluminium body (green)
1 x 64mm Firesteel
Charcloth & lubricant filled caps
Bag of spare seals
Easy to follow instructions
Some Muddy Faces Ideas
Related Products