Pebble creature problem solving & estimation
Pebble creature problem solving & estimation
How many pebble creatures will sink the boat?!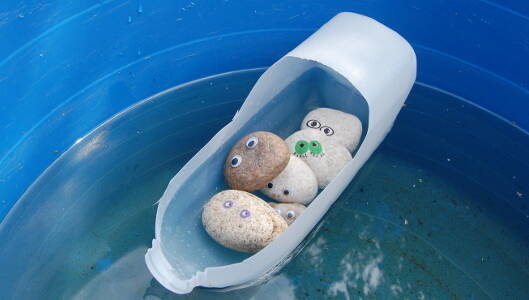 Introduction
You can do all sorts of things with a pebble creature!

A good opportunity to use some problem solving and estimation skills.
---
* Muddy Faces actively promotes child-led outdoor play & learning. We recognise and believe in the curiosity that children have and their drive to explore and discover. We hope that you will bear this in mind when considering more prescribed activities like this one – often much more creative ideas will occur if resources are simply provided and children are given the time and space to explore independently.
Useful items from our shop
Item available from our shop
Environmental Considerations
Consider the environmental impact of preparing, carrying out & completing this activity. Could this impact be reduced? Specific considerations for this activity could include:
leave no trace (especially if using stickers)
use non-toxic water based pigment as alternative to acrylic pens
Health & Safety Considerations
Follow your usual operating procedures and carry out appropriate risk benefit assessments.
Some considerations particular to this activity include:
supervision by water
using scissors
What you'll need
pebble creatures
milk cartons/plastic bottle
scissors

water
large container

This activity has been provided by

Preparation: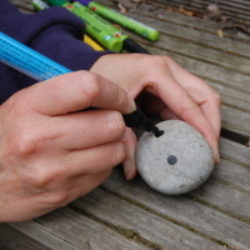 Create some pebble creatures – acrylic pen eyes are best for this activity.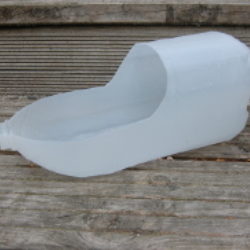 Make a vessel – how about using some items heading for the recycling bin?
Boats can be all sorts of shapes and sizes and made of different materials. The one pictured is made from an old milk carton.
The children are now leading the play: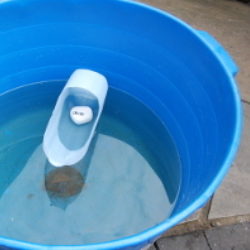 There are endless learning opportunities taking place, with the added benefit of time spent with one of the elements. In addition playing with water is calming and therapeutic.
Do they: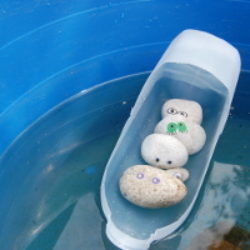 count how many pebbles the boat will carry?
have discussions about what will happen?
come up with design improvements?
estimate how many creatures the boats will hold?
experiment?
test theories?
predict?
Take it further: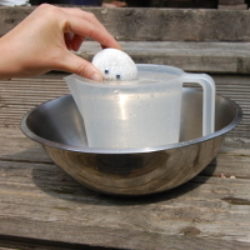 Eureka!!! The play may lead to questions about displacement – provide resources to help the group explore this area of learning.
Disclaimer: Muddy Faces cannot take any responsibility for accidents or damage that occurs as a result of following this activity.You are responsible for making sure the activity is conducted safely.