Campfire popcorn in a sieve
Campfire popcorn in a sieve
Wonder at all the science conversations and questions that will be stimulated watching these tasty little explosions.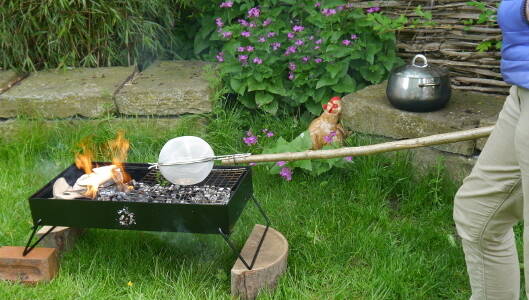 Introduction
Cooking popcorn kernels over a campfire using sieves is a fascinating cooking activity. You can see the individual kernels burst open and the sieves start to fill up. Think about all the science conversations and questions that will be stimulated watching these little explosions.
The resulting flavour is usually a little smoky which adds to the experience. If you are after flavour rather than a visual and sound experience try cooking the kernels in a pan. This method is also better if you wish to add flavourings.
Useful items from our shop
Item available from our shop
Environmental Considerations
Consider the environmental impact of preparing, carrying out & completing this activity. Could this impact be reduced? Specific considerations for this activity could include:
'leave no trace' double fire box use
Health & Safety Considerations
Follow your usual operating procedures and carry out appropriate risk benefit assessments.
Some considerations particular to this activity include:
This activity has been provided by

Preparation:
Wait for your fire to be at a cooking fire stage – with embers not flames – see building a cooking fire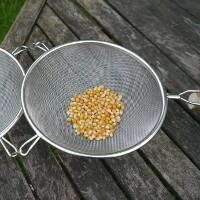 Step #1
Pour the corn kernels into your popcorn maker and fasten it shut.
Use approximately the amount shown in the picture as this will fill half the sieve when popped.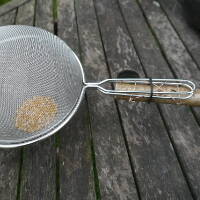 Step #2
Close the second sieve over the top and secure it with wire or an 'O' ring.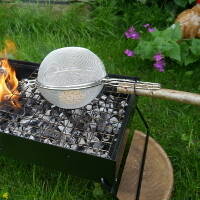 Step #3
Hold the sieve popcorn maker over the embers of the fire. Give the pole a gentle shake to move the kernels around and wait for the popping to start – when this happens will depend on the heat of the embers!
If nothing is happening after a couple of minutes you may need to create some warmer embers.
Take the popcorn maker off when the popping slows down and it looks like most kernels have popped.
If you can't resist putting some extra heat into the popcorn by cooking it over flames, this may be the result!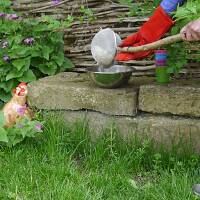 Step #4
Release the top sieve and pour the popcorn into bowl.
Be careful – the sieves and wire fastenings will remain hot for a while.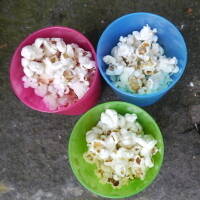 Step #5
Scoop out the popcorn and serve…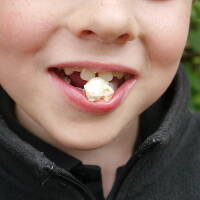 Take it further:
you can add flavourings but we think part of cooking the popcorn in sieves is tasting its (hopefully not too) smoky flavour
Disclaimer: Muddy Faces cannot take any responsibility for accidents or damage that occurs as a result of following this activity.You are responsible for making sure the activity is conducted safely.