Wool Fat Soap
Mitchell's Wool Fat Soap is a natural lanolin enriched soap that cleanses and nourishes.
Delicately perfumed with no strong synthetic scents or colouring agents.
£1.99 exVAT
£2.39 incVAT
£2.38 exVAT
£2.86 incVAT
Selected:
SKU

TS1/O

Length

approx. 7.5cm

Weight

75g
SKU

BS1/O

Length

approx. 10cm

Weight

150g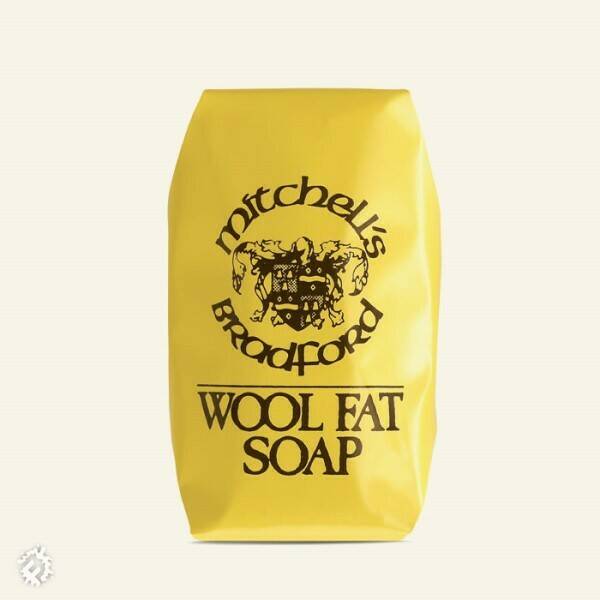 Made in the UK
Helping to support UK industry and reduce our carbon footprint.

Additional Information
MITCHELL'S WOOL FAT SOAP was first produced in the early 1930's by Bradford chemist Fred Mitchell who realised that the natural lanolin content of wool fat, which kept the hands of local sheep shearers and wool sorters so exceptionally soft, could also be beneficial to delicate complexions and sensitive skins. A simple and natural product, this soap is still made to Mr Mitchell's original formula, based on a recipe from the turn of the century and incorporating lanolin from the wool fat as the key ingredient.
Some Muddy Faces Ideas
Related Products