Sensory Reflective Silver Buttons - Pack of 7
Sensory Reflective Silver Buttons - Pack of 7
Robustly constructed from stainless steel, these 7 giant silver buttons have a pleasingly rounded discus shape with smooth seamless edges.
£43.99 exVAT
£52.79 incVAT
SKU

CMM232

Diameter

5cm, 6.5cm, 8cm, 9.5cm, 11cm, 12.5cm, 14cm

Material

Stainless steel

Quantity

7 buttons

Pack Size

7 buttons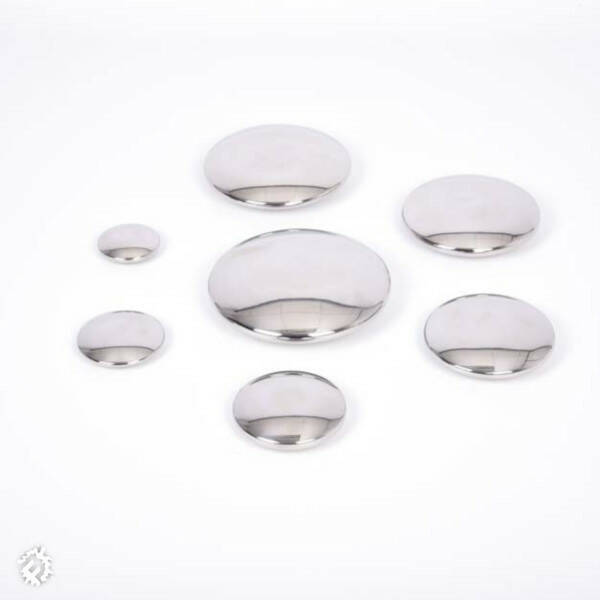 Additional Information
Having a metal construction makes the Sensory Reflective Buttons highly durable and with a deluxe feel. They are lightweight, smooth and compellingly tactile to handle. The hand finished mirror surface provides a slightly curved and distorted reflection which is fascinating for children to observe. Ideal for inspiring creative language, using in imaginative play and constructing fun wobbly stacking towers.
Stainless steel is an ideal material for using in sensory play resources:
chemical free – no toxins
durable – strong and lightweight
hygienic – non-porous.
Some Muddy Faces Ideas
Related Products