Ropes and Pulleys
A set of ropes and pulleys designed to develop technology and problem solving.
£29.99 exVAT
£35.99 incVAT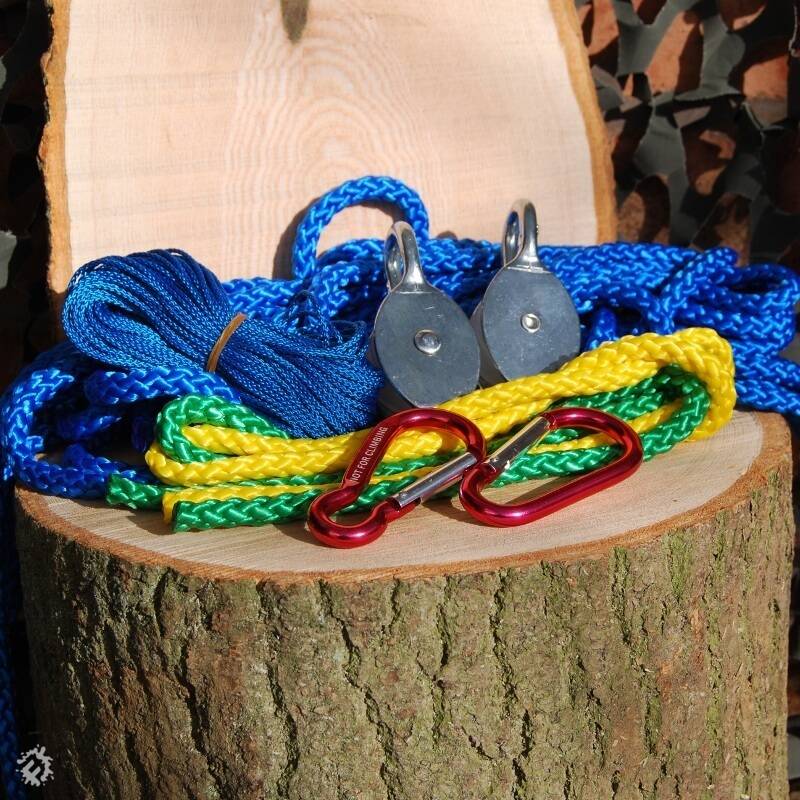 Additional Information
A pulley is an ancient tool for lifting or moving heavy objects with ease. Discover how a pulley really works with this set.
SetIncludes:
10m thick rope for carrying weight
20m of thin rope to go round the pulleys
2 x 1m lengths of rope for tying the pulleys
2 metal pulleys
2 carabiners
This is not a climbing rope and is not weight bearing.
Please note that this is a quality item from Germany.
Some Muddy Faces Ideas
Related Products