Pyramid Insect Hotel
The Pyramid Insect Hotel is a top of the range interactive insect habitat, designed and hand-built in the UK from FSC certified timber for the study of minibeasts in schools. The Pyramid features multiple different types of habitat to attract different insects.
Included with the Pyramid Insect Hotel is a free key stage 2 solitary bee lesson plan making it a perfect addition to any school environment.
The Pyramid also comes with a free pack of UK native top 10 wildflower mixes which also includes a solitary bee life cycle guide and identification guide.
Please see the additional information section below for the Pyramid Insect Hotel features.

Lead time: 2-6 weeks. Delivery to mainland UK only.
£785.00 exVAT
£942.00 incVAT
SKU

WLD301

Length

20cm

Width

87cm

Height

125cm

Weight

28kg

Colour

Natural wood, green & black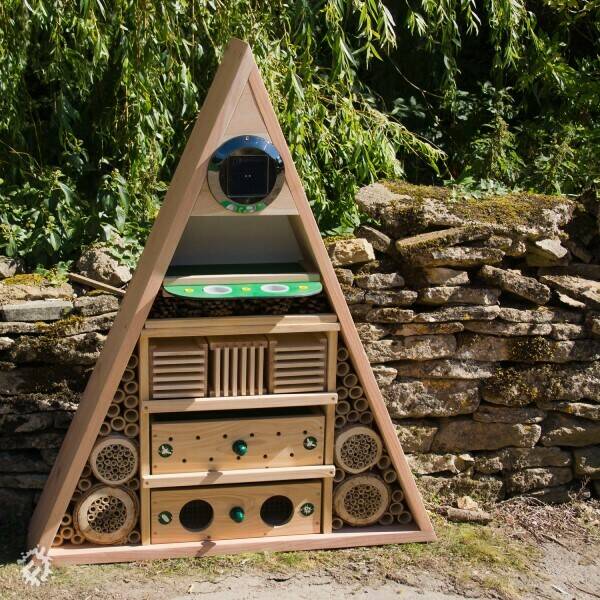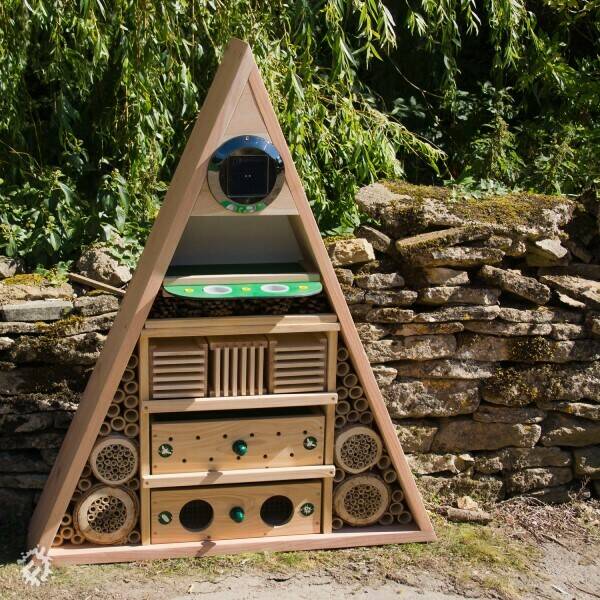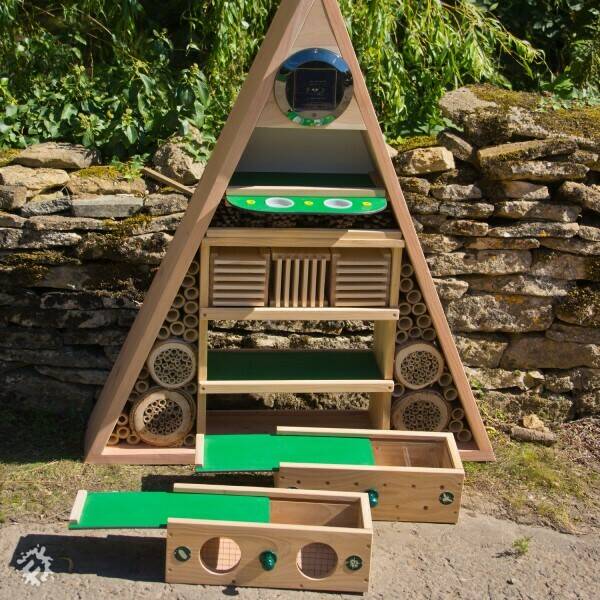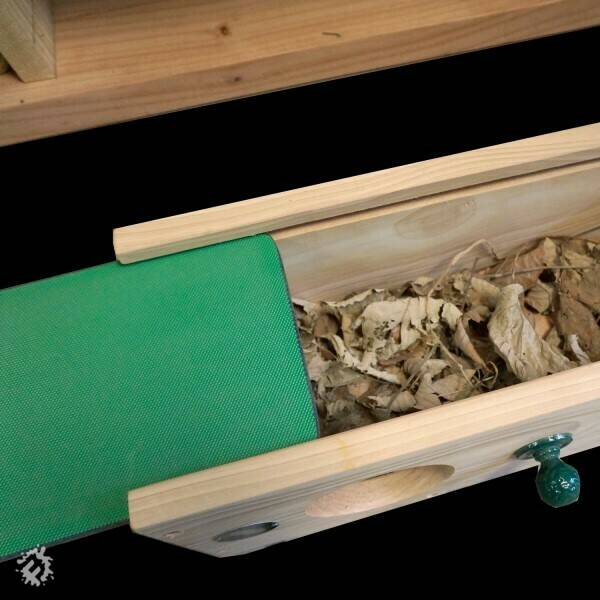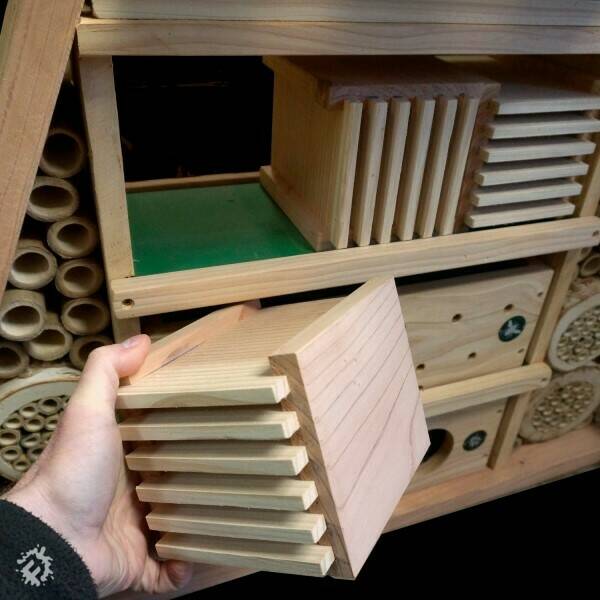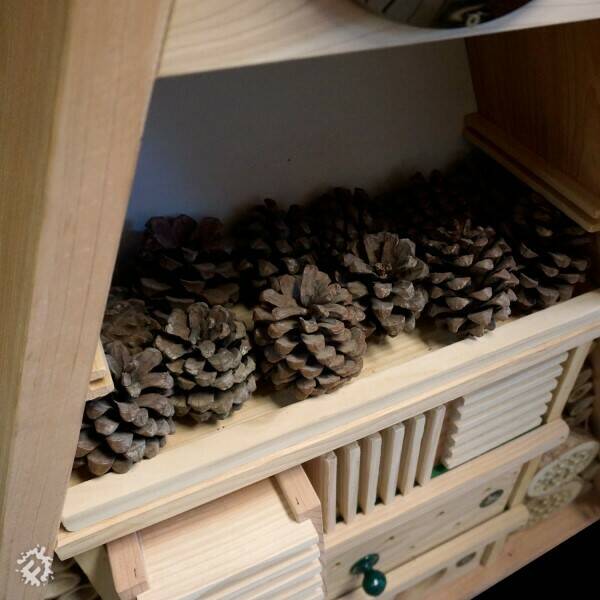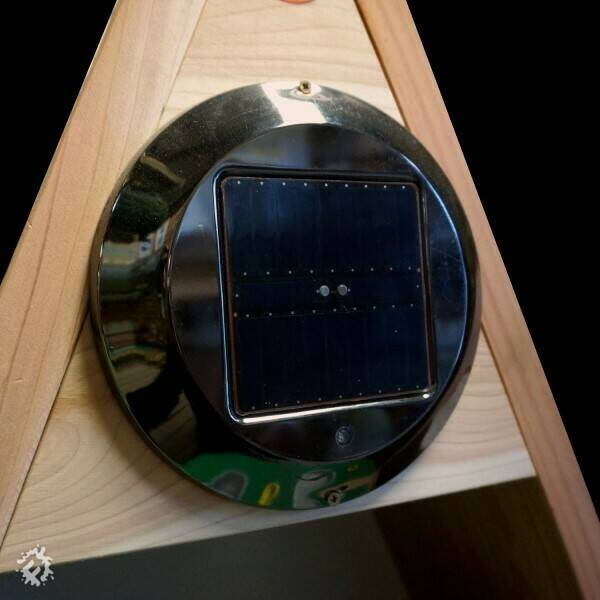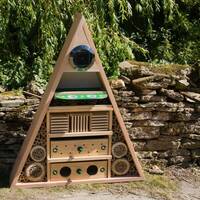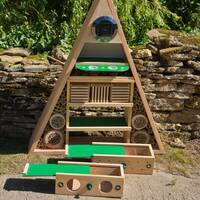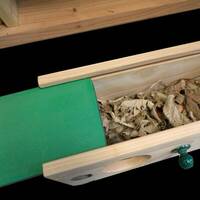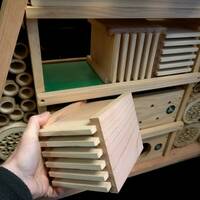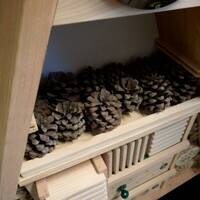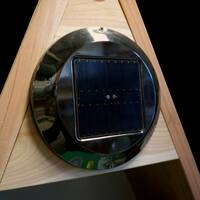 Made in the UK
Helping to support UK industry and reduce our carbon footprint.

Additional Information
At the top of the Pyramid, a high powered solar light attracts night insects which in turn will attract bats. There is a butterfly feeding platform that has been constructed using recycled plastic and also has several feeding pots which you can fill either with sugar water or butterfly food/attractant.
The next chamber has 3 built-in overwintering chambers for butterflies and other insects to have a safe retreat over the winter period, as well as being fully removable for easy inspection and maintenance.
Below is the removable solitary bee drawer with built-in view tubes, which allows the easy inspection and monitoring of solitary bees.
At the base of the Pyramid is a litter critter area to attract smaller ground insects, including millipedes, woodlice, worms and several other ground insects. The sides of the Pyramid also feature several solitary bee nesting areas as well as multiple areas for additional insects and bugs to coincide with each other creating the perfect beneficial insect habitat.
Some Muddy Faces Ideas
Related Products