No 12 Opinel Folding Saw
The Opinel Folding Saw is perfect for cutting branches and foliage of up to 8cm in diameter. The blade has razor sharp teeth making cutting clean even and effortless.
The blade locks in the open position using the Virobloc safety ring. For safety when carrying the saw in the closed position, the saw can now be locked closed using the safety ring.
£25.99 exVAT
£31.19 incVAT
Blade length -12cm
Handle length - 17cm made from beech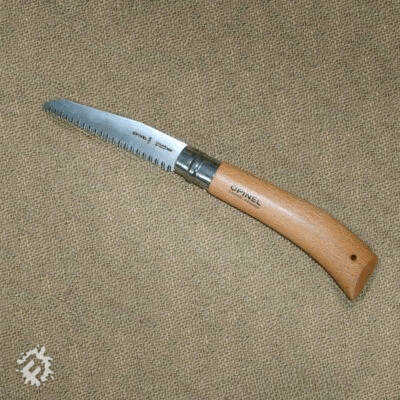 Additional Information
High grade carbon steel, serrated blade

Some Muddy Faces Ideas
Related Products