Natural Materials Counting Set
Natural Materials Counting Set
A vibrant set of natural materials that encourage a fun exploration into basic numbers and counting.
£329.99 exVAT
£395.99 incVAT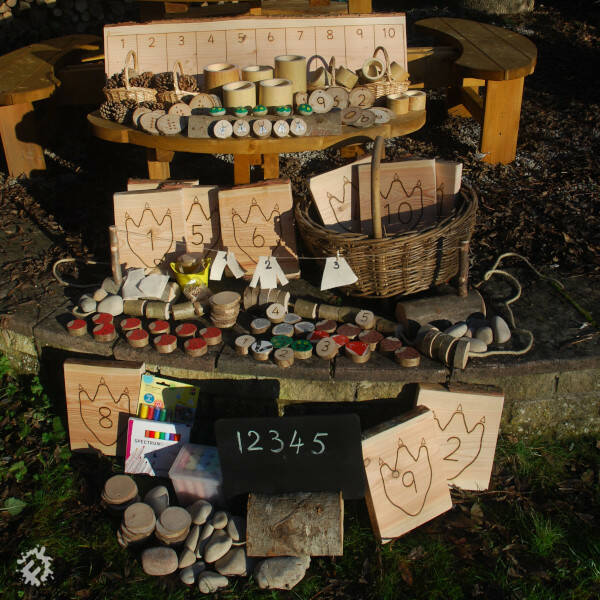 Additional Information
Explore numbers with double sided number bugs, pebble frogs on a log, number planks, stepping boards and trails.

Set includes the following items:
playground chalks
string
bamboo pots
bamboo rings
pine cones
number trail 0-10
counting dots
maths Plank
animal counting set
drilled discs
rustic stand and chalkboard
dinosaur footprint number trail 1-10
double sided number bugs
cobbles
acrylic pens and felt tip pens
calico clothes set and mini washing line
assorted baskets
counting rope
speckled frog set.
Some Muddy Faces Ideas
Related Products