Name Trail - Woodland (Mini Beasts)
Name Trail - Woodland (Mini Beasts)
Excellent laminated multi page double sided Field Guides from the Field Studies Council.
£3.30 exVAT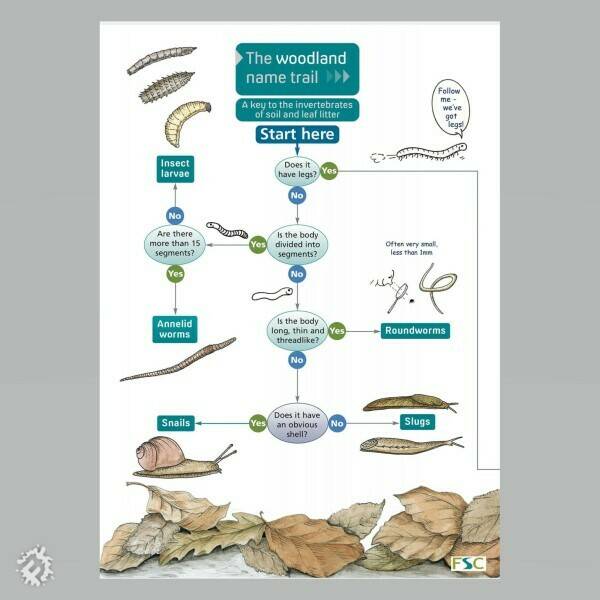 Additional Information
This fold-out chart is designed to enable children (from age 7 upwards) and beginners to identify the invertebrates commonly found in woodland soils and leaf litter. The Fact File gives further information about the invertebrates and introduces food chains and webs.
Some Muddy Faces Ideas
Related Products