Name Trail - Fungi
Excellent laminated multi page double sided Field Guides from the Field Studies Council.
Key to some of the more easily recognised fungi present in Britain's woods and fields. For this key fungi have been grouped according to their shape. The name trial takes you through a series of yes or no questions to help you identify your fungi.
£4.40 exVAT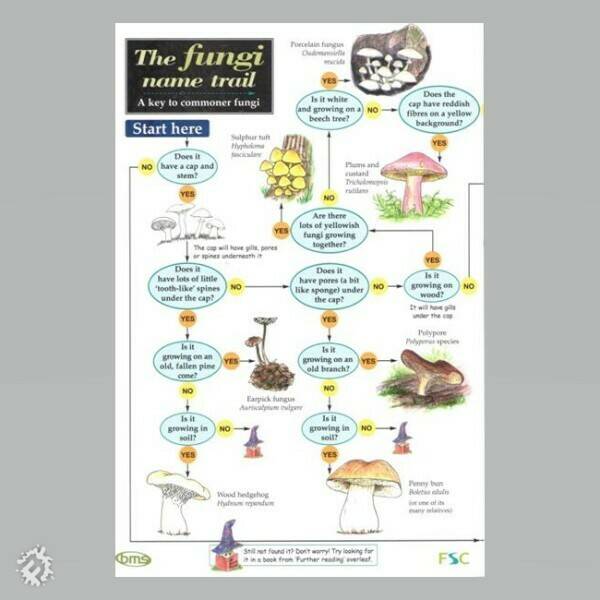 Additional Information
Produced in association with the British Mycological Society, this key is designed to be used by teachers and students to help recognise some of the fungi found in fields and woodland.
Some Muddy Faces Ideas
Related Products