Mud Kitchen
This modernly designed mud kitchen made of weather-resistant stable wood is playable from all four sides, offering space for multiple children for outdoor creative playtime. Comprising an oven with two knobs that make clicking sounds, a large mud bowl, two small mud pots and two flower pots made of metal as well as recesses, hooks, and a storage surface for organising gardening tools, cooking equipment and mud utensils. And thanks to the indestructible wheels, it can be pushed around as much as the children want!
This mud kitchen invites children to play in the mud to their hearts' content. The oven has two pre-mounted rails helping children insert the 'baking tray'. The oven door can be opened completely via the recesses that can be gripped and a magnet allows the door to be closed safely. The two flower pots can not only be used for playing with the mud, but also for planting flowers and herbs, or serve as a collection container. The two small pots in the upper portion can also be used for organising smaller toys and pieces. Long gardening tools can be safely stored with the help of the oblong slots on two levels.
For long-lasting use, the untreated wood can be treated or coloured with a wood-preserving varnish according to your needs.
£173.99 exVAT
£208.79 incVAT
SKU

LEG1018

Length

104cm

Width

59cm

Height

54cm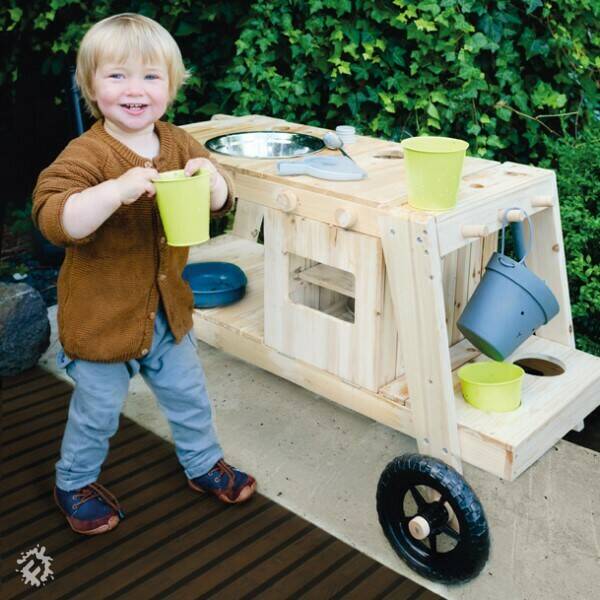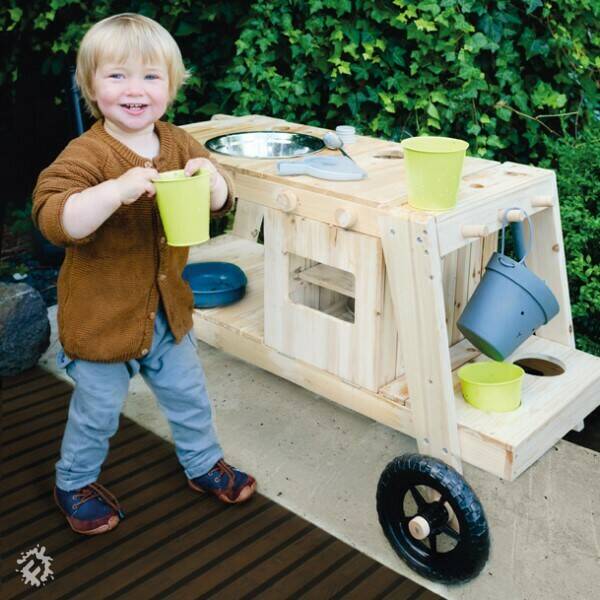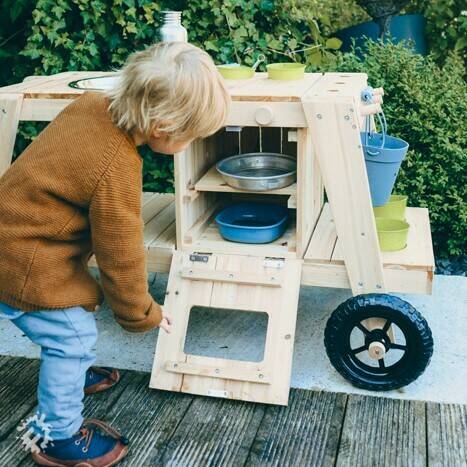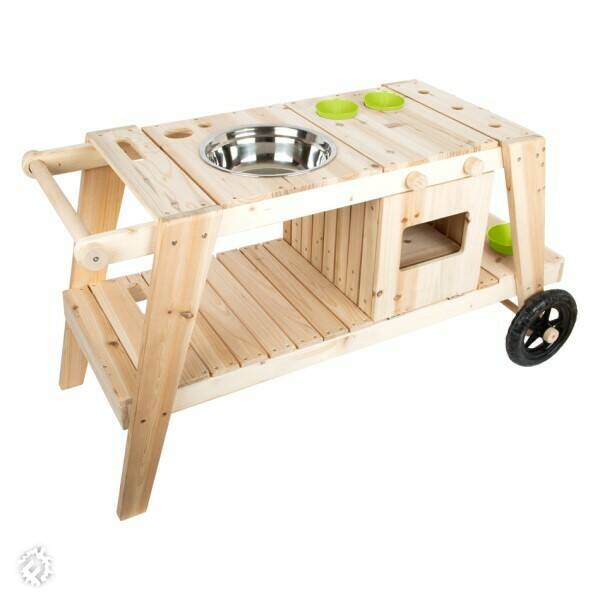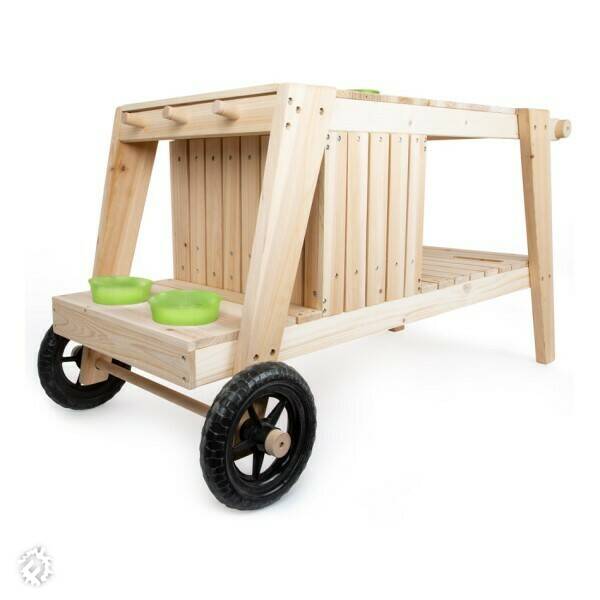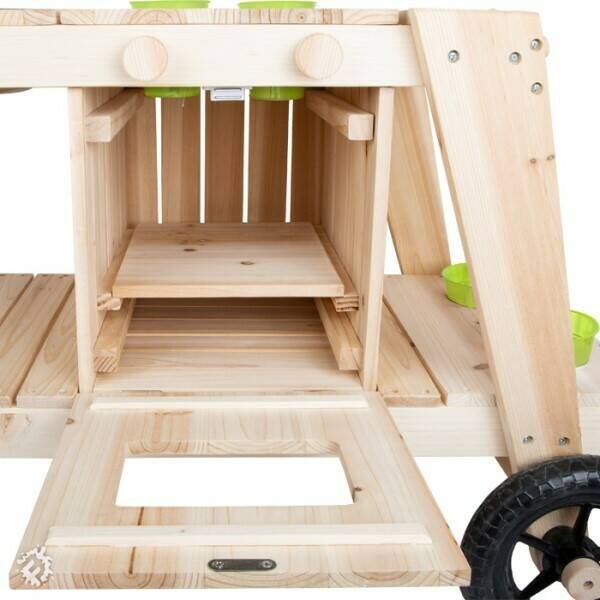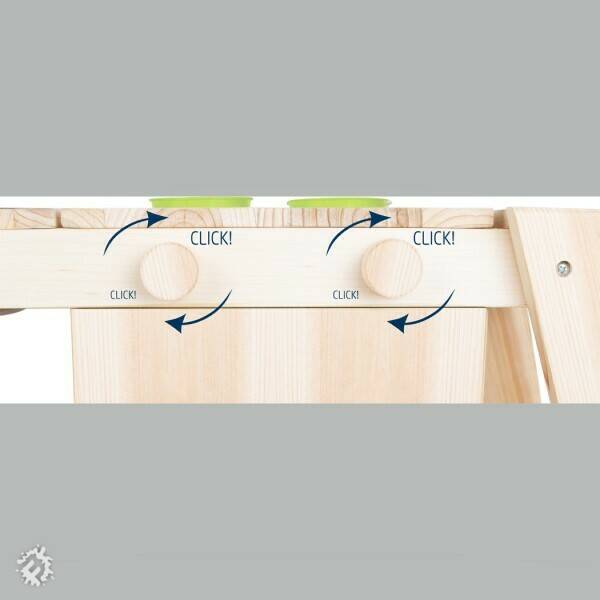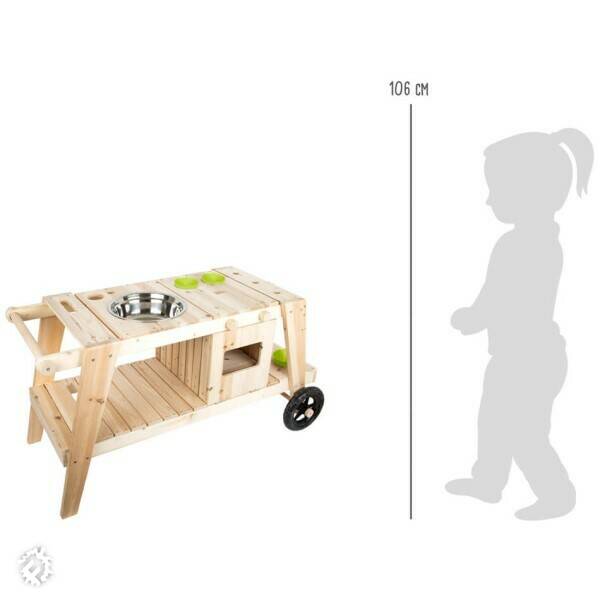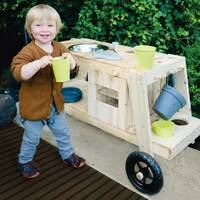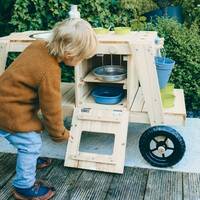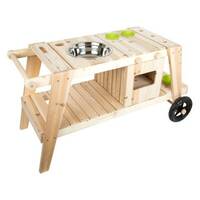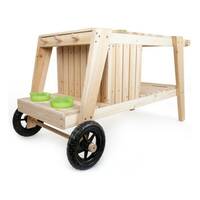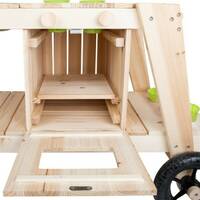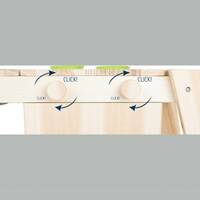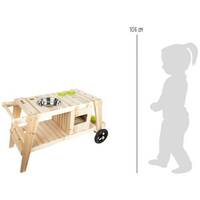 Additional Information
Age 3+
Playable from all four sides
Convenient slots for tools, sticks, and hose
Oven with clicking turning knobs and wooden baking tray; oven door with magnet catchers
Easy to move with robust wheels
Extra plant section with two metal flowerpots
Two metal mud pots for collecting, storing, and scooping water
With a large mud bowl and worktop
Weather-resistant, untreated, solid wood, can be designed individually
Some Muddy Faces Ideas
Related Products