Lightweight Tripod
This lightweight tripod is made from aluminium, easy to construct and can be dismantled to fit into a bag. The legs of the tripod can be adjusted to alter the height. It includes a chain and hook.
£14.99 exVAT
£17.99 incVAT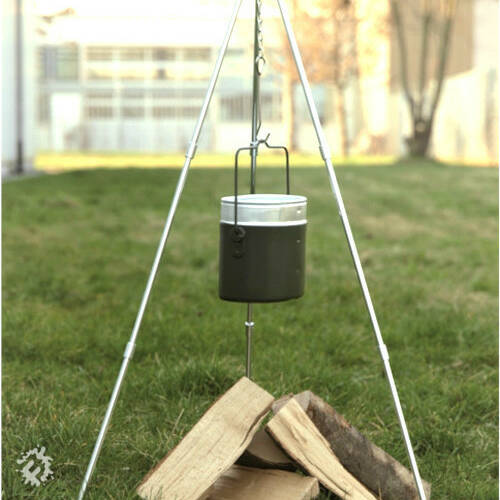 Additional Information
Note: This tripod is very lightweight and therefore it is only suitable for hanging lightweight objects over the fire, such as a billy can.

**Please note that the cookware in the picture is NOT INCLUDED.**
some Muddy Faces Ideas
Related Products