Learning with Nature - M Robb, V Mew & A Richardson
Learning with Nature - M Robb, V Mew & A Richardson
Learning with Nature is full of fun activities and games to get your children outdoors, to explore, have fun, make things and learn about nature and help them grow up happy and healthy.
£17.99 exVAT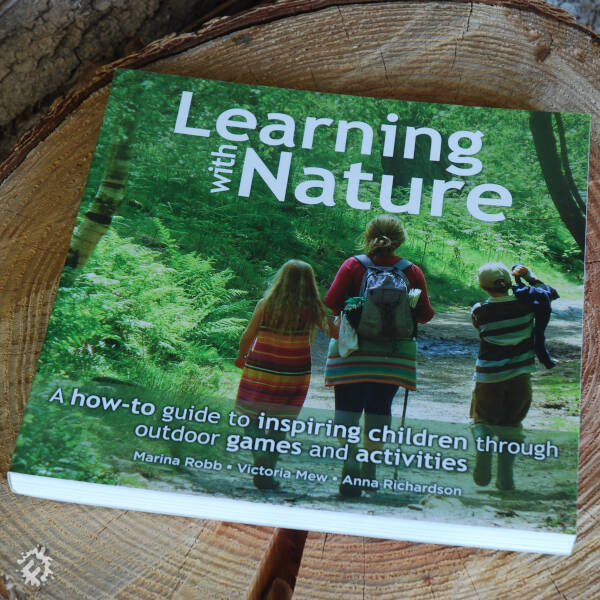 Additional Information
Suitable for groups of children aged between 3 and 16, the graded activities help children develop:
Key practical and social skills
Awareness of their place in the world
Respect for the natural world all while enjoying the great outdoors.
Written by experienced Nature educators and Forest School practitioners, using tried and tested games and activities, it provides comprehensive information for enriching children's' learning through nature. The games and activities are clearly categorised, with step-by-step instructions, age guide, a list of resources needed, and invisible learning points.
This book is a unique must-have resource for families, schools, youth groups and anyone working with children.
It includes sections on: caretaking, games, activities through the seasons, wild facts, tool safety, survival and wild foraging.
"This book offers a chance to the youth of today and the nature of tomorrow. It has a wealth of structured, tried and tested projects, ideas and games all designed to allow children to breathe fresh air and engage personally with a real world where their minds and bodies can develop and bloom, burst into life and inspire them to love life."
Chris Packham, March 2014
"Whether you are a parent or educator, Learning in Nature is full of ideas for fun in the great outdoors. It caters for children and young people of all ages and abilities – and comes with clear instructions and illustrations. So grab a copy, get your boots on, fill your backpack and head to your nearest wild (or not so wild) space for some playful adventures."
Tim Gill, Author of No Fear: Growing Up In A Risk Averse Society
Some Muddy Faces Ideas
Related Products