Hand Painted Numbers on Pebbles
This is a set of 26 hand painted (using acrylic paints) number pebbles with the numbers 0-20 and 5 mathematical symbols.

£24.19 exVAT
£29.03 incVAT
Size - Approx. 40mm x 55mm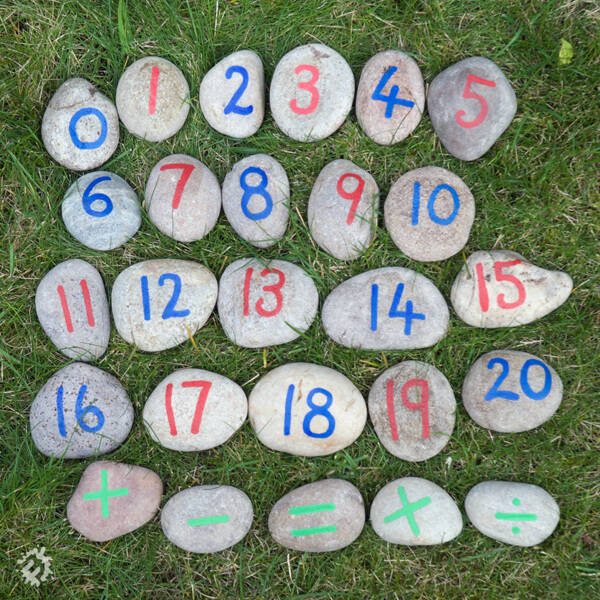 Made in the UK
Helping to support UK industry and reduce our carbon footprint.

Additional Information
Colours may vary.
This item is hand painted on a natural material; each item is different and unique.

Some Muddy Faces Ideas
Related Products