Forest School for All - Sara Knight
Forest School for All - Sara Knight
Anyone interested in how to implement the Forest School ethos in their learning environment will be enthused and inspired by this book.
£30.99 exVAT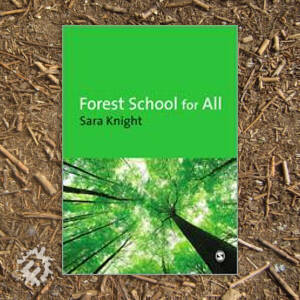 Additional Information
How can you use the Forest School ethos for the benefit of all your students?
Forest School is now being used with a wide range of different age groups and in many different settings, and it can address issues such as obesity, public health and social wellbeing.
This book includes case studies that will help to demonstrate how to run Forest School sessions with:
children in older primary classes
secondary schools
children in urban environments
special schools
young people in residential homes
school refusers
young people who have been excluded
adults with autistic-spectrum disorders
family centres
Sara Knight is an experienced early years educator and Senior Lecturer at Anglia Ruskin University. She is a trained Forest School practitioner and author of Forest Schools and Outdoor Learning in the Early Years and Risk and Adventure in Early Years Outdoor Play.
Some Muddy Faces Ideas
Related Products