Field Guide - Describing Flowers
Field Guide - Describing Flowers
Do you want to use a flora but not sure what the terms actually mean?
This fold-out chart describes and illustrates the main characters used when describing flowers, leaves and associated features.
£4.40 exVAT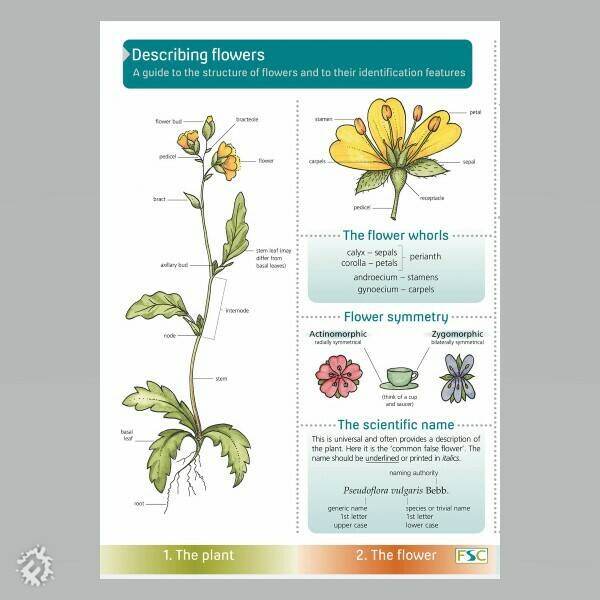 Additional Information
This chart is part of the FSC's range of fold-out charts, designed to help users identify of a wide range of plants and animals. Each chart is laminated to make it splashproof and robust for use outdoors. Clear colour illustrations and text by experts in the subject make these valuable resources for all age groups.
Some Muddy Faces Ideas
Related Products