Field Guide - Bats
Excellent laminated multi page double sided Field Guides from the Field Studies Council.
£3.30 exVAT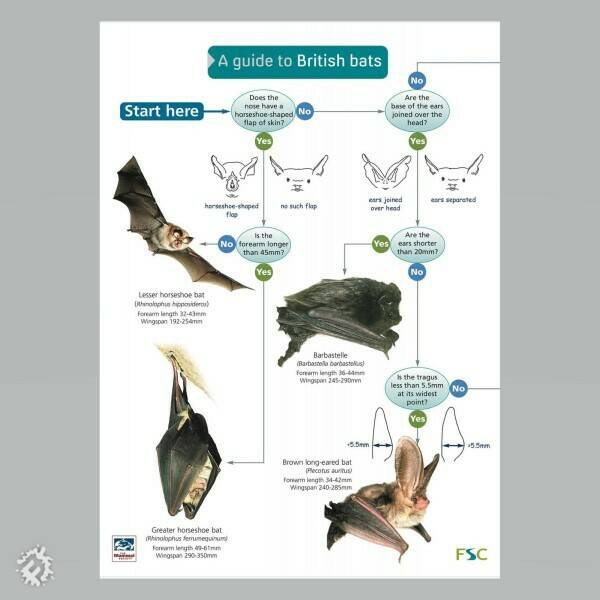 Additional Information
This 8-panel laminated fold-out chart includes all 16 species of bats that live and breed in Britain.
Produced in partnership with The Mammal Society, it has two parts; a guide to bat identification in flight using bat detectors and flight patterns; and a key for bat identification in the hand.
Some Muddy Faces Ideas
Related Products