Den Building Kit - Class Sized
Den Building Kit - Class Sized
There are enough resources in this Class Sized Den Building Kit for the whole class to enjoy building some dens. It can be made into different shapes of den and tents. This kit can be used on its own or with other kits and den building materials.
£134.99 exVAT
£161.99 incVAT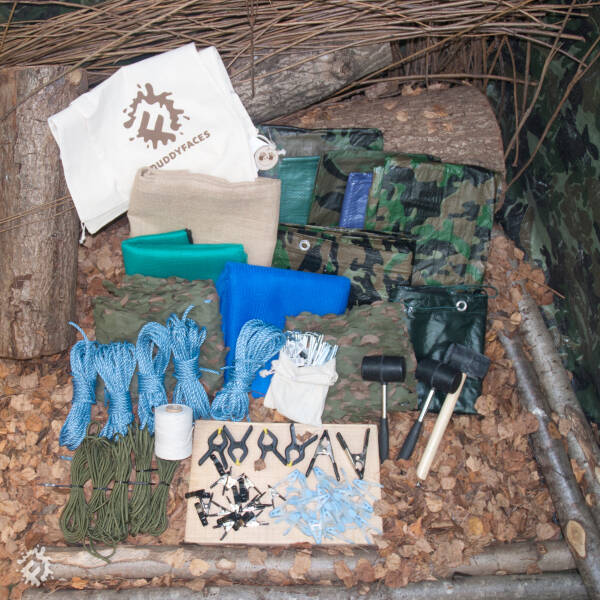 Additional Information
The kit includes the following resources:
1 packet of 24 soft grip pegs
5 x 10m lengths of poly rope
a ball of string
5 x 5m lengths of paracord
6 assorted sized tarpaulins
2 pieces of camo netting
4 packs of 10 tent pegs
3 mallets
2m piece of hessian
2m length of netting
2m length of green netting
some den clips and clamps
a 90 litre camp bag for you to carry it in!
This kit is open-ended and can be used in many different ways. Therefore, it does not come with an instruction booklet.
Some Muddy Faces Ideas
Related Products