Cable Runner Kit
The Cable Runner Kit uses the box that it comes in to make the car or 'gondola' to travel underneath.
£7.99 exVAT
£9.59 incVAT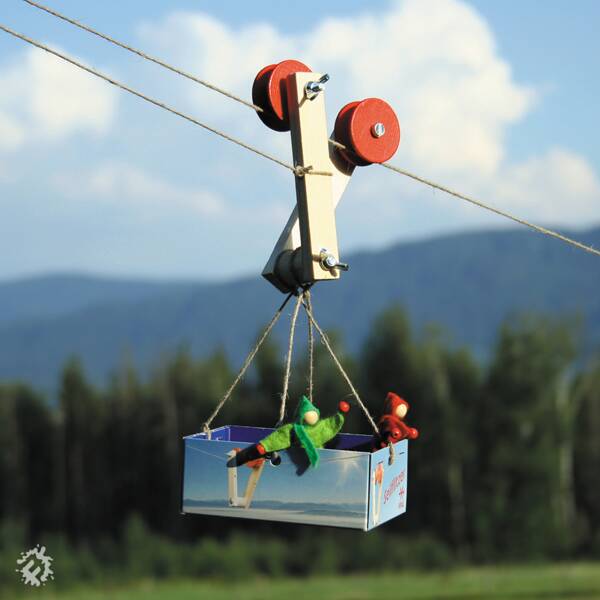 Additional Information
You can, of course, use anything else at your disposal such as a small basket or box, or make a bespoke car/box to carry special cargo or simply tie a toy to the runner and transport across the room.
Excludes passengers which are available separately.
Some Muddy Faces Ideas
Related Products