Cable Car with Baskets
The Cable Car with Baskets can be operated indoors as well as outdoors. Like a chairlift, the baskets go round between two stations and can transport small items. The baskets are attached to a cable and move by turning a wheel at either end.
£19.99 exVAT
£23.99 incVAT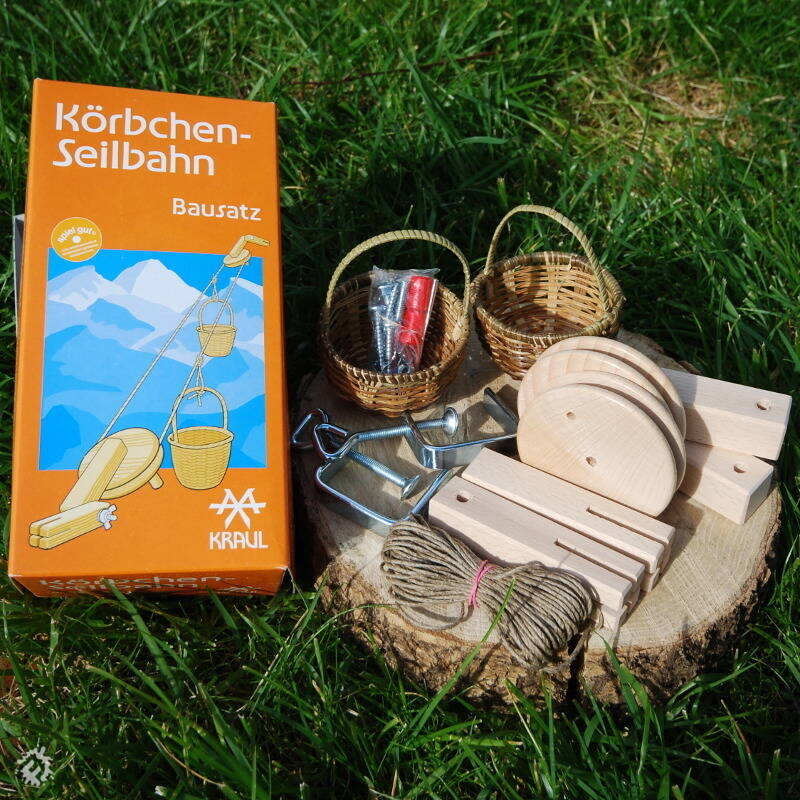 Additional Information
Requires assembly and includes 2 baskets and 10m of string.

The stations can be attached to the edge of a table, shelf or similar with the 2 clamps that are included. Works horizontally or vertically.
Please note that this is a quality item from Germany and the instructions on how to assemble are in German.
Suitable for over 9 years
Some Muddy Faces Ideas
Related Products