Cable Car and Winch Set
This Cable Car and Winch Set contains both the winch and ONE cable car
£43.99 exVAT
£52.79 incVAT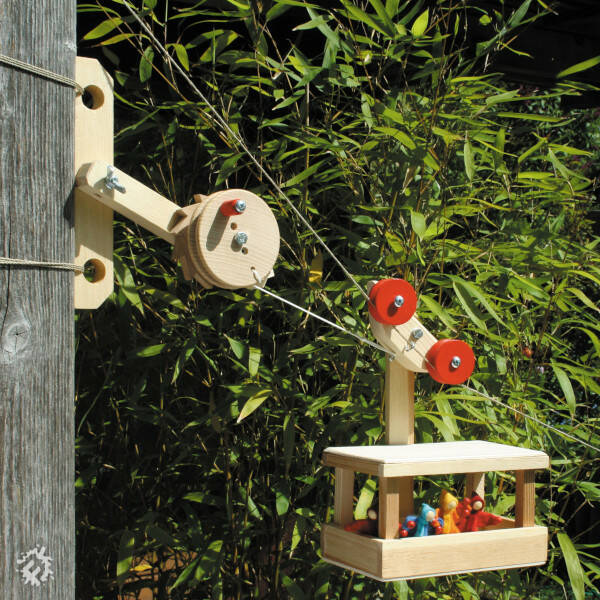 Additional Information
The cable car is modelled on a real-life mountain funicular and will travel across the room, or from tree to tree at a gentle pace or go full speed down into the valley!
The winch collects the pulling string from one cable car and a clip on the cog makes it possible to lock the cable car in any position along its route. The winch can easily be converted to a station that will allow 2 cable cars to run a shuttle service where the weight of one car going downhill pulls the other car up!
Cable car consists:
self assembly gondola
2 lengths of 20m of cable string.
Assembly 10 years, play from 5 years.
Please note that this is a quality item from Germany. The instructions on how to assemble are in German.
Some Muddy Faces Ideas
Related Products