Cable Car
Modelled on a real-life mountain funicular, this cable car can travel across the room, or from tree to tree. Attach each end of the string to separate points eg tree, post, fence etc. The cable adjuster enables you to control the tension of the string and the cable car will run freely along the string.
£21.99 exVAT
£26.39 incVAT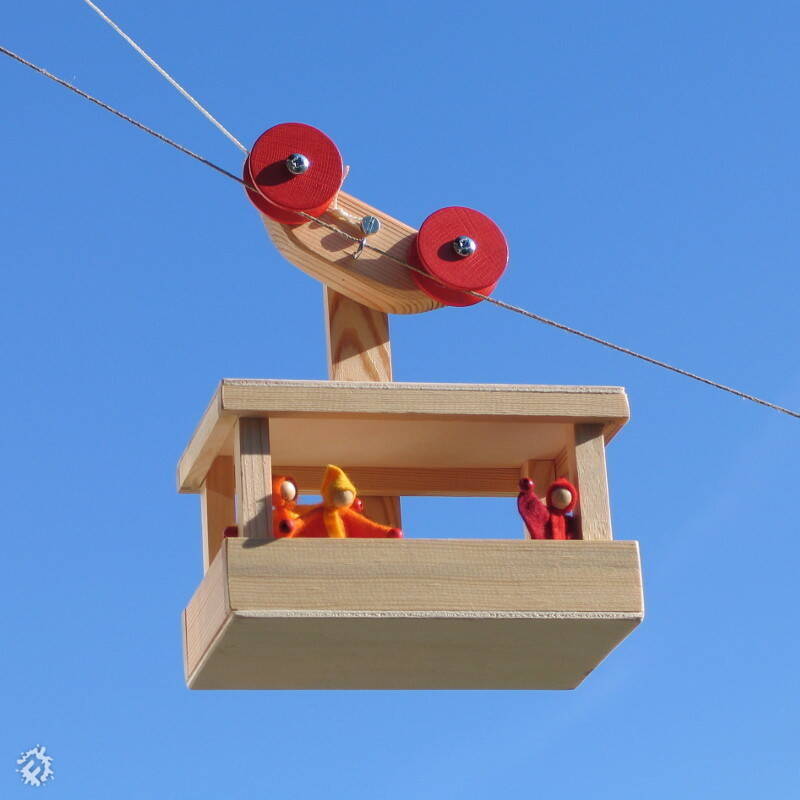 Additional Information
Requires assembly; younger children will require adult supervision when assembling this product.

Set incudes:
a self assembly cable car
wood glue
bolts, screws, nuts and washers etc
2 x 20m lengths of string
cable adjuster
Some Muddy Faces Ideas
Related Products