Bow Drill
Using a bow drill is an advanced fire lighting technique that requires practice. This Bow Drill kit is designed and made by Woodcraft Survival Crafts, a company that provides bushcraft courses.
Available with or without an instruction guide.
£32.99 exVAT
£39.59 incVAT
£36.29 exVAT
£43.55 incVAT
Selected:
SKU

FSFIR03/0

Length

approx. 110cm

Weight

approx. 2kg
SKU

FSFIR03/G

Length

approx. 110cm

Weight

approx. 2kg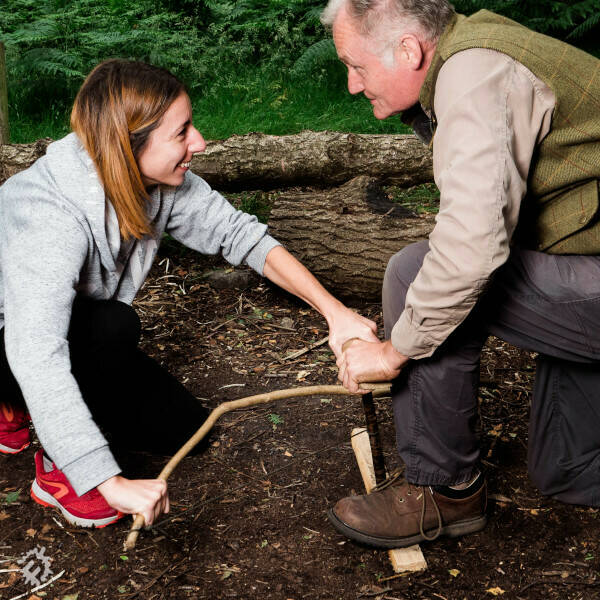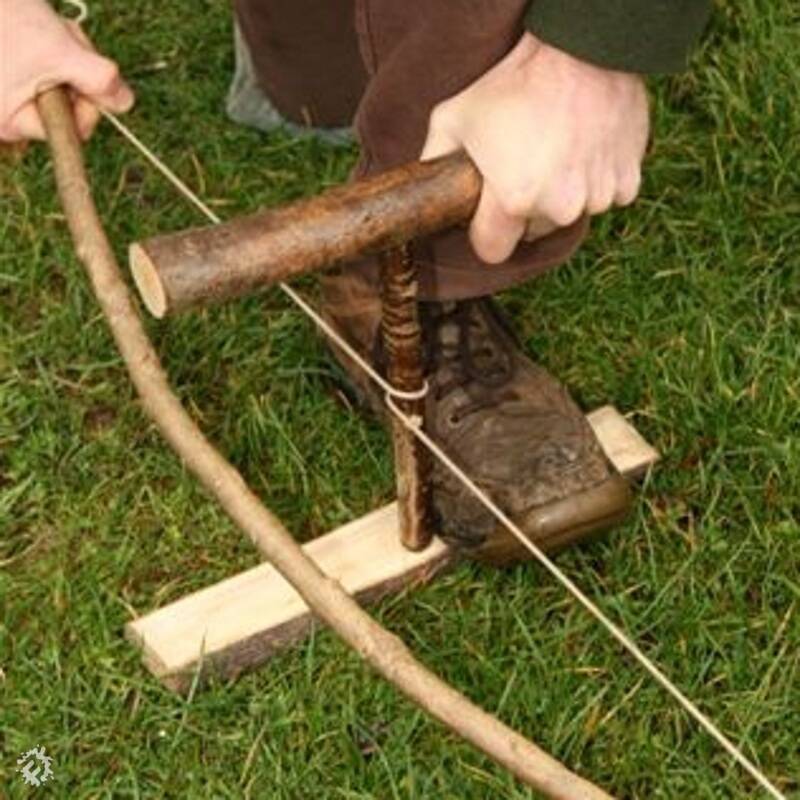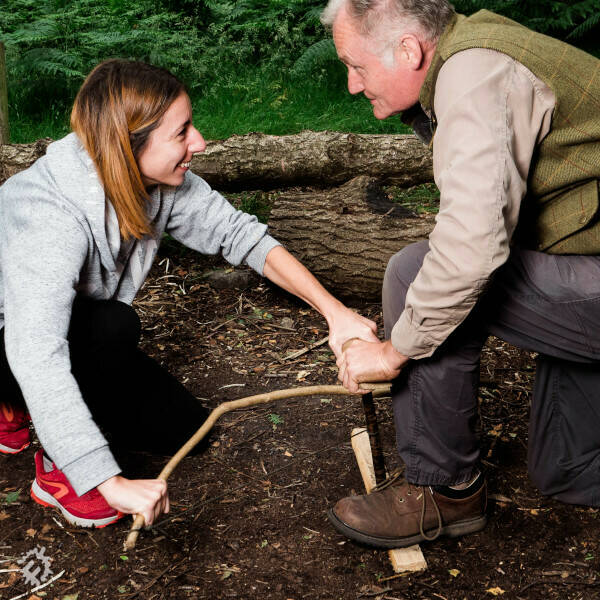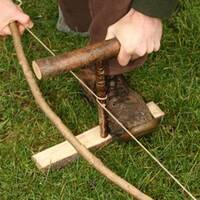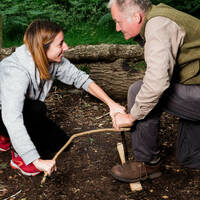 Made in the UK
Helping to support UK industry and reduce our carbon footprint.

Additional Information
The bow drill and all its component parts are hand made. Made from wood that is in its natural form, sometimes it still has its bark on. Each piece has its own unique character with bends, knots, flaky bark and different colours. Although edges have been sanded, they can still sometimes be rough to touch.

The materials used in these kits are the result of many years of bushcraft fire lighting experience. 'Choosing and preparing the correct woods and materials for the most effective bow drill fire lighting experience, takes some time to master' says Dave Watson of Woodcraft Survival Crafts.
The kit includes a Bow, Drill, Base board and Double Bearing Block
The base is made from lime, the drill and the bow are made from hazel and the bearing block is made from holly
Some Muddy Faces Ideas
Related Products