Mini Woodworking Kit - 5 piece
Mini Woodworking Kit - 5 piece
5 piece mini woodworking kit made from brass faced, blued steel and hardwood handles. Comes with a small pouch to keep them in.
The kit contains the following tools:
Mini marking gauge
Mini try square
Mini dovetail square
Mini mitre square
Mini sliding bevel
£21.99 exVAT
£26.39 incVAT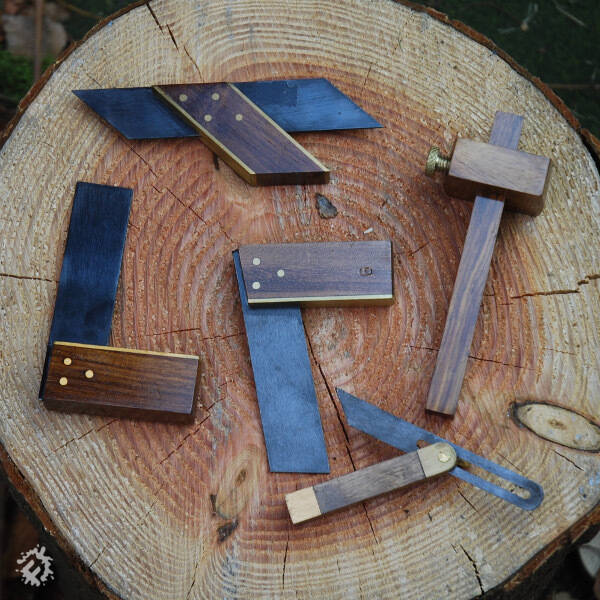 18+
It is illegal to sell bladed items to people under the age of 18. We are required, by law, to verify that the purchaser is over 18. You will be asked for proof of identification at point of delivery.
Some Muddy Faces Ideas
Related Products