World Ocean Day
World Ocean Day is a global day of ocean celebration and collaboration for a better future.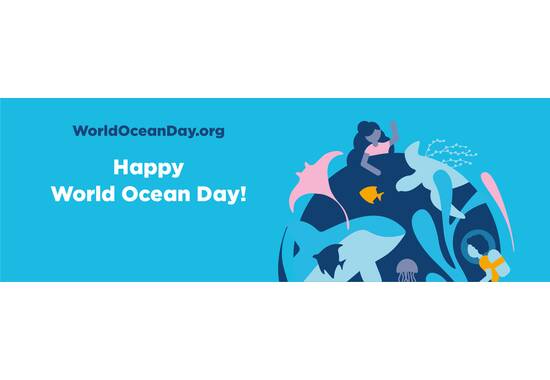 Event Details
The website has free resources and ideas for everyone – no matter where you live – to help expand the reach and impact of World Ocean Day on June 8 and year-round.'

#WorldOceansDay
WHY CELEBRATE WORLD OCEAN DAY?
A healthy world ocean is critical to our survival. Every year, World Ocean Day provides a unique opportunity to honour, help protect, and conserve our world's shared ocean. The ocean is important because it:
Generates most of the oxygen we breathe
Helps feed us
Regulates our climate
Cleans the water we drink
Offers a pharmacopoeia of medicines
Provides limitless inspiration!