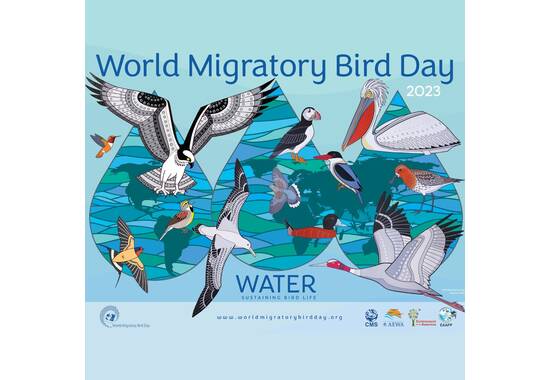 Event Details
Highlighting the need for the conservation of migratory birds and their habitats.
This year's theme: water
#WMBD2023
WBMD happens twice a year, on the Second Saturday in May and October, combining International Migratory Bird Day (IMBD) and World Migratory Bird Day (WMBD).
"We celebrate the ways we can help to protect birds every day of the year through actions, stories, and art. Our education campaign is changing and growing. After 25 years, International Migratory Bird Day becomes World Migratory Bird Day, joining with partners across the globe to unify our voices for bird conservation."