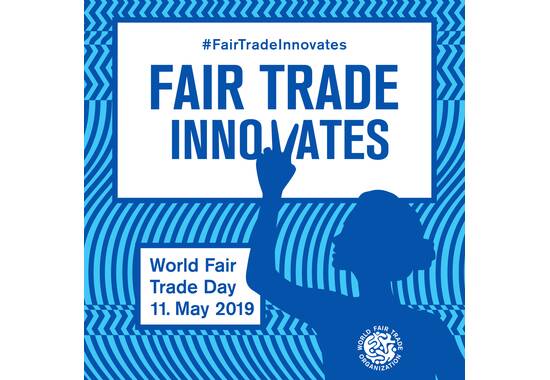 Event Details
Event Date

11.05.24

Website

Website
World Fair Trade Day is an inclusive worldwide festival of events celebrating Fair Trade as a tangible contribution to sustainable development, especially the economic empowerment of small producers, gender equality in workplaces and responsible production practices.
World Fair Trade Day falls every second Saturday in May.
2019: #FairTradeInnovates - this Fair Trade Day, we celebrate solutions for people and planet!