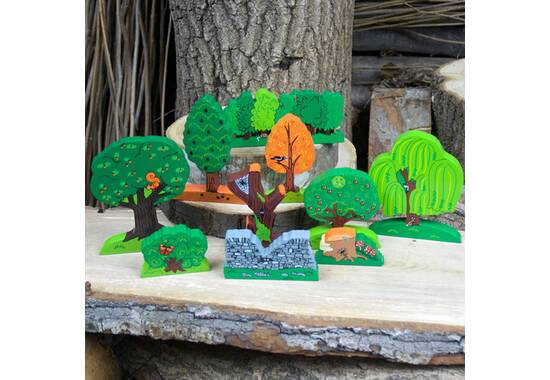 Event Details
Fifty years celebrating World Environment Day
Led by the United Nations Environment Programme (UNEP) and held annually on 5 June since 1973, World Environment Day is the biggest international day for the environment. Led by the United Nations Environment Programme (UNEP), and held annually since 1973, it has grown to be the largest global platform for environmental outreach. It is celebrated by millions of people across the world.
In 2023, it is hosted by Côte D'Ivoire.
Why take part?
Time is running out, and nature is in emergency mode. To keep global warming below 1.5°C this century, we must halve annual greenhouse gas emissions by 2030. Without action, exposure to air pollution beyond safe guidelines will increase by 50 per cent within the decade and plastic waste flowing into aquatic ecosystems will nearly triple by 2040.
We need urgent action to address these pressing issues.
Links
The United Nations designated 5 June as World Environment Day to highlight that the protection and health of the environment is a major issue, which affects the well-being of peoples and economic development throughout the world.
The year 1972 marked a turning point in the development of international environmental politics, with the first major conference on environmental issues, known as the Conference on the Human Environment, or the Stockholm Conference. Later that year, on 15 December, the General Assembly adopted a resolution (A/RES/2994 (XXVII)) designating June 5 as World Environment Day and urging "Governments and the organizations in the United Nations system to undertake on that day every year world-wide activities reaffirming their concern for the preservation and enhancement of the environment, with a view to deepening environmental awareness."