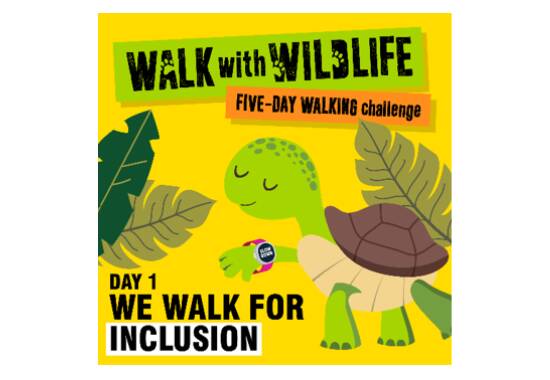 Event Details
Walking has so many benefits from physical to mental wellbeing; aiding concentration and creativity and creating safer, less polluted and more welcoming streets. All that makes for a happy, healthy child set up for success in and out of the classroom.
Walk to School Week is an initiative from Living Streets.
THIS YEAR'S THEME AND ACTIVITY

Are your pupils ready to Walk with Wildlife? This year's challenge encourages children to travel actively to school every day of the week. Meeting various animals along the way, they'll learn about the important reasons to walk and the difference it can make for individuals, communities and the planet!
WALK WITH US!

The five-day walking challenge is a celebration of the walk to school and the perfect activity to run as part of National Walking Month this May - order your classroom packs from Living Streets now!

This fun and engaging week-long activity for primary schools has been built to make pupils experience first-hand the importance of walking to school.
Through this challenge, children will be well on their way to reaching their recommended 60 minutes minimum of physical activity per day before even reaching the school gates!
Last year, over 750 schools across the UK took part! Help us make 2023 our biggest year yet!