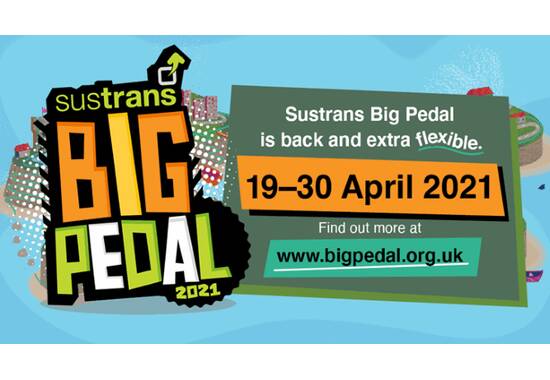 Event Details
Sustrans Big Pedal, the UK's largest inter-school cycling, walking, wheeling and scooting challenge!



New year, new theme
Big Pedal has now been running for 11 years.
It has inspired hundreds of thousands of pupils, staff and parents to take active journeys to school.
This year we'll encourage pupils to see their local area from a new perspective.
We'll support them to learn about the benefits of active travel and discover amazing journeys to school from around the world.