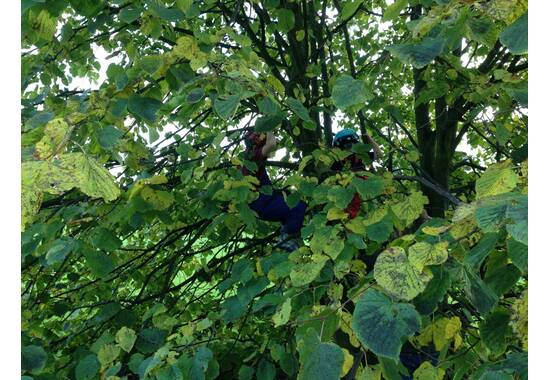 Event Details
Event Date

27.11.23

Website

Website
"First initiated in
1975,
National Tree Week is the UK's largest tree celebration annually launching the start of the winter tree planting season.National Tree Week is a great chance for communities to do something positive for their local treescape. Each year, The Tree Council's
member organisations
such as voluntary bodies and local authorities, up to 200 schools and community groups, our 8,000
Tree Wardens
and many others, support the initiative by setting up fun, worthwhile and accessible events, inspiring upward of a quarter of a million people to get their hands dirty and together plant around a million trees. There'll be something for everyone, from celebrating a favourite local tree to walks, talks, wood fairs, Tree Charter and Tree Dressing events.Across the UK, the presence of trees in cities, towns and rural landscapes, continues to add value to our lives every day, in many different ways. The value that trees provide can sometimes be taken for granted: they not only create a habitat for all sorts of wildlife, but provide services to humans too. We get food, fuel and building resources from them; they help prevent flooding, clean our polluted air and water supplies and conserve energy.Trees are good for business, too. It's been proven that trees increase property values as well as footfall in shopping or business areas, all of which helps to boost the local economy. The value and contribution of trees is immeasurable, going back to childhood memories such as climbing a favourite tree, admiring the gorgeous autumn colours they bring or simply, being glad they are around us. Whatever the reason, trees are a valuable asset and deserve to be celebrated.
Do you want to be part of this great collective achievement?
All events can be found on our
Near You map
. To find out about the kind of activities which took place in your area last year, for inspiration, you can look at
past events
. If you're interested in organising your own event, read further to get some
useful tips
on how to organise successful tree planting activities and don't forget to
list your event
on our website, so that other people can come and join you!Each year we produce a
downloadable poster
that event organisers can download to advertise their own National Tree Week events. Use it on its own, or insert it into your own local poster that includes the time and place or a contact number, and put it up on local notice boards. Use it as many times as you like - it's free!National Tree Week culminates with Tree Dressing Day on 3rd December. "