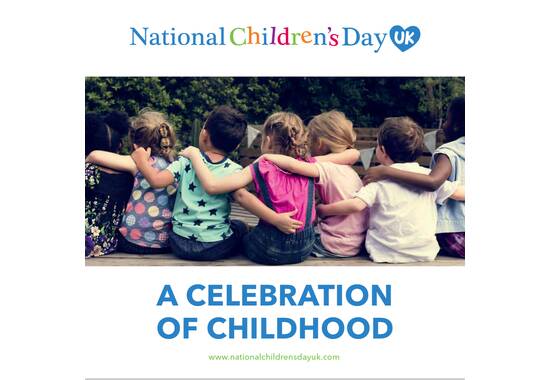 Event Details
National Children's Day UK is all about the importance of a healthy childhood and how we need to protect the rights and freedoms of children in order to ensure that they can grow into happy, healthy adults.
You can run any big or small activity or event that you want for the week up to and including the day - but don't forget to let us know what you are up to!
From small family get-togethers to local community events and talks - it's a great opportunity to raise awareness about projects you are running or things you care about.
It's a day of celebration, but it's also a great opportunity for anyone involved with children to raise awareness and funds for the projects they are running or the things they care about. Get Involved!

See also
World Children's Day 20 November