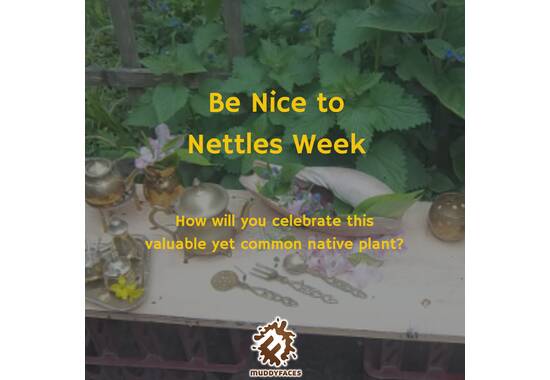 Event Details
Celebrating the diverse range of benefits and positive impacts nettles can have on everyday life.
Sadly, the most recent online presence that we can find for Be Nice to Nettles week, is this website from 2014.

But we think this celebration is one worth continuing!
The website has links to nettle natural history and usage, activities, games and more.

We also have some activities on our OUTDOOR HUB: nettle soup & nettle cordage.

More about nettles, from The Wildlife Trusts, here.