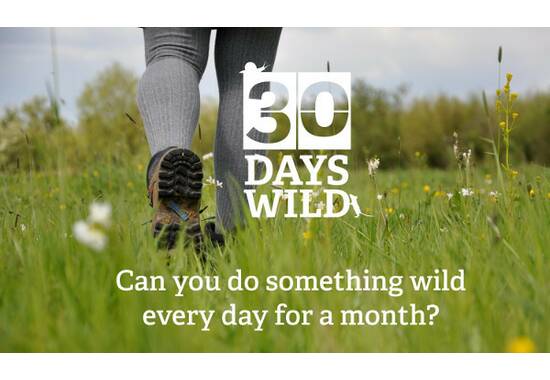 Event Details
Event Date

01.06.24

Website

Website
"Make room for nature this June - no matter where you are or how busy your life! When you sign up to the challenge, we'll send you a pack full of ideas, encouragement and Random Acts of Wildness. You'll also receive a funky wallchart to track your progress, a wild badge, and regular blasts of inspiration throughout June to help you make nature part of your life.
What is a Random Act of Wildness?
A Random Act of Wildness is any thing that you can do in an average working day to bring a little nature into your life. They can take a few seconds, a few minutes, or if you lose yourself completely, a few hours! We've got 101 ideas - but you can make up your own, too!"
#
30DaysWild