Campfire Play Set - instructions
Campfire Play Set - instructions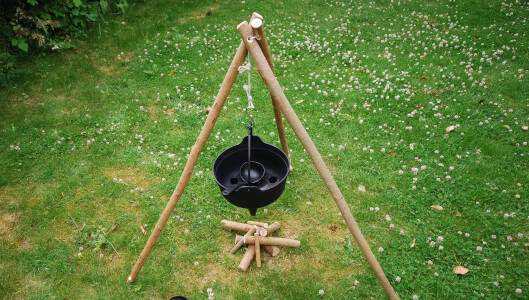 Introduction
The Campfire Play Set has been put together for role play. It is a set of loose parts and it is not a toy.
Useful items from our shop
Item available from our shop
Environmental Considerations
Consider the environmental impact of preparing, carrying out & completing this activity. Could this impact be reduced? Specific considerations for this activity could include:
Health & Safety Considerations
Follow your usual operating procedures and carry out appropriate risk benefit assessments.
Some considerations particular to this activity include:
What you'll need
This activity has been provided by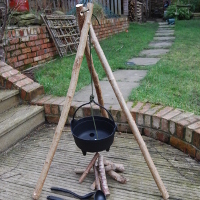 The set includes the following items:
3 construction poles made from natural UK wood
2 pieces of string to assemble the tripod
25cm diameter plastic cauldron*
Mini logs
Set of 3 utensils
S-hook for hanging up your cauldron
Cloth bag to store everything in
Instructions for assembly
*The cauldron is made of plastic. It should not have heavy weights put in it and should not be used over a real fire.
Campfire Play Set Instructions pdf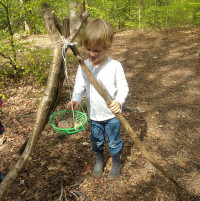 Alternatively, have a go at making your own campfire playset.
Disclaimer: Muddy Faces cannot take any responsibility for accidents or damage that occurs as a result of following this activity.You are responsible for making sure the activity is conducted safely.