How to use a peg loom - video
How to use a peg loom - video
2 videos made by children showing you how to use this simple traditional weaving device.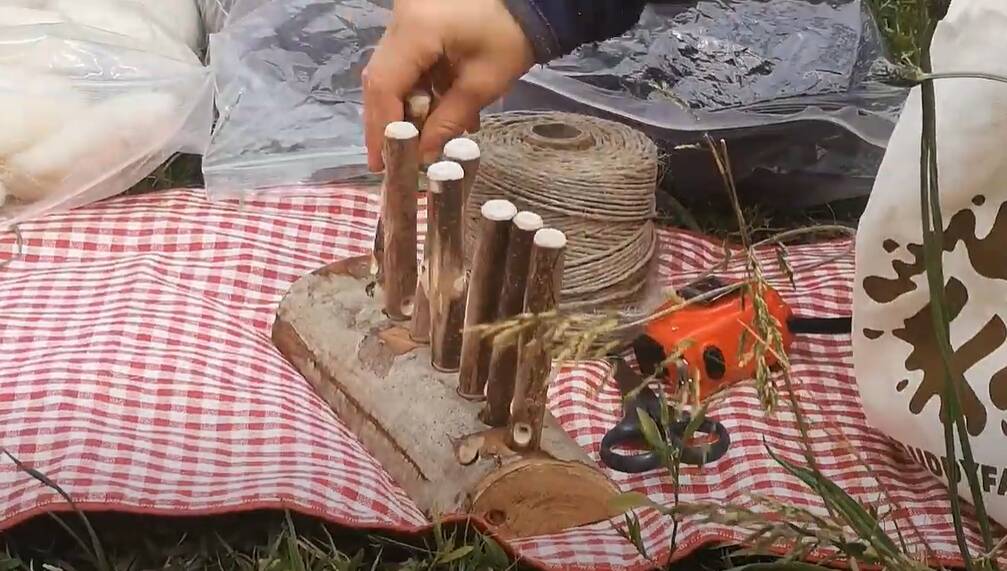 Introduction
Our rustic peg looms are based on traditional Estonian peg looms – we worked with Corlie Hopwood (John Muir Trust) to create these portable, Forest School-ready peg looms for use in the UK with groups.
These videos show you how to set up and use one.
Key Features
Age Range

3+

Duration

1 - 2 Hours

Location

Anywhere

Season

Any

Time of Day

Anytime
Useful items from our shop
Item available from our shop
Environmental Considerations
Consider the environmental impact of preparing, carrying out & completing this activity. Could this impact be reduced? Specific considerations for this activity could include:
source of wood if making your own pegs and loom
'leave no trace' if working outdoors
Health & Safety Considerations
Follow your usual operating procedures and carry out appropriate risk benefit assessments.
Some considerations particular to this activity include:
What you'll need
This activity has been provided by

This video was made by the Muddy Faces family.
(Video time - 3mins 40secs)
This video was made by The Commoning Family (more on them below).
(Video time - 7mins 43secs)
The Commoning Family, who made this video for us, are a family living and working in the New Forest. Passionate about commoning, conservation and education.
"We are New Forest commoners and we turn out a small herd of New Forest ponies, Aberdeen Angus cattle and pigs on to the Forest. Having lived in the New Forest all of our lives we are passionate about ensuring our commoning traditions and the extraordinary biodiversity of the Forest which it supports continues."
Follow them on twitter here.
Take it further: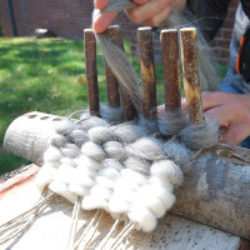 Follow our step-by-step instructions on setting up and weaving with a rustic peg loom.
Disclaimer: Muddy Faces cannot take any responsibility for accidents or damage that occurs as a result of following this activity.You are responsible for making sure the activity is conducted safely.