The Wild Weather Book - Fiona Danks & Jo Schofield
The Wild Weather Book - Fiona Danks & Jo Schofield
It's raining outside - let's get out and play! Don't huddle cooped up indoors on a bad weather day: wrap up in warm clothes or waterproofs and get out of doors for some fun.
£10.99 exVAT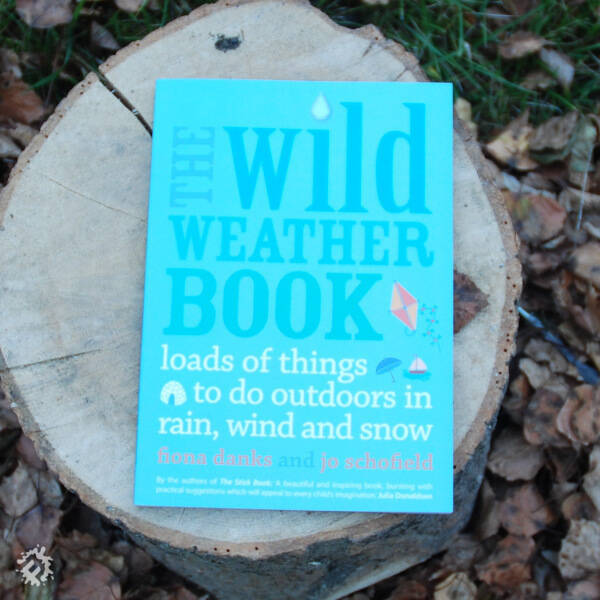 Additional Information
In this book Jo Schofield and Fiona Danks offer myriad suggestions for wild things to do outdoors on wet, windy and snowy days, including:
Rainy adventures (e.g. go swimming in the rain; test out your fire-making skills - can you make a fire in the rain?)
Get creative (e.g. make a rain shadow; make an igloo; paint with natural paints made from wet mud, wet berries, wet charcoals)
Play bad weather games (e.g. slip and slide; watermelon rugby; ice hockey)
Experiment with weather (e.g. make a rain trap; make boats and float them on puddles; make a wind whirler out of a plastic bottle)
Just have fun! (e.g. do a rain dance; make rain drums)
"No more huddling by the fire with these 72 surprisingly appealing suggestions for wild things to do in wild weather"
- The Bookseller
FIONA DANKS did a degree in Ecology at Edinburgh University followed by a PGCE in Rural and Environmental Science at Bath College of Higher Education. She currently runs the Trust for Oxfordshire's Environment, a non-profit making company providing grants for a wide range of community and environmental projects across Oxfordshire. Fiona lives in Watlington in Oxfordshire.
JO SCHOFIELD gained a degree in psychology from Exeter University and began her career working for an educational psychologist in London. After getting involved in the production of a film, she went on to work in the creative department of a TV advertising agency where she began taking still photographs. This led on to her becoming a commercial photographer in Australia and then London. More recently she has been focusing on writing and photographing for a series of books with co-author Fiona Danks. Jo lives near Watlington in Oxfordshire.
Through their website www.goingwild.net, Jo and Fiona provide more ideas for outdoor activities and an opportunity for debate on the importance of real world adventures for all young people. Their other titles for Frances Lincoln are Go Wild (9780711229396), Make it Wild (9780711228856), Nature's Playground (9780711224919), Run Wild! (9780711231726) and The Stick Book.
Some Muddy Faces Ideas
Related Products