New England Nest Box
Reminiscent of New England beach huts, this nest box features a real shingle roof, lap board sides and a silvered hole protector.
Perfect for small bird species such as blue tits, coal tits, marsh tits etc. and a delightful addition to your garden or outside space.
£16.99 exVAT
£20.39 incVAT
SKU

WLD208

Width

13.5cm

Height

25cm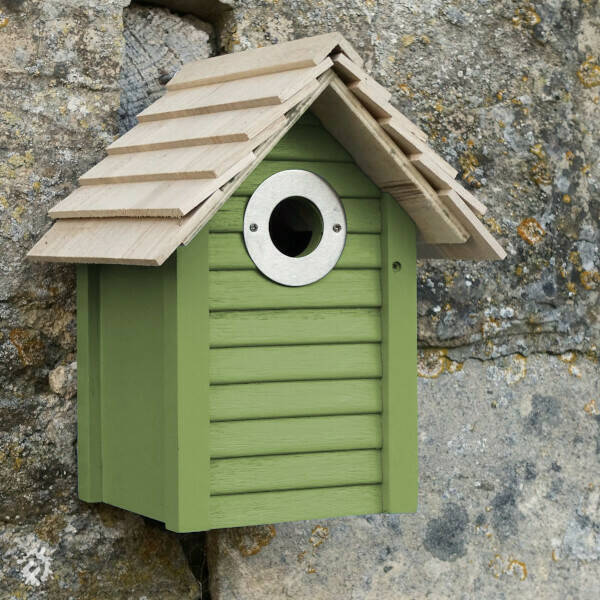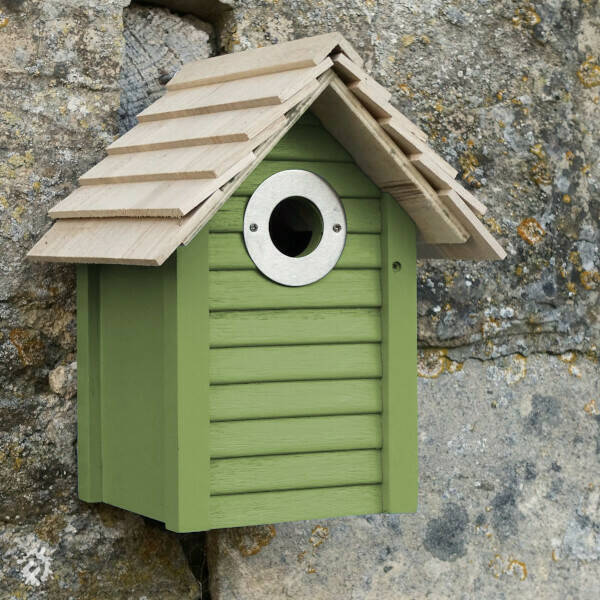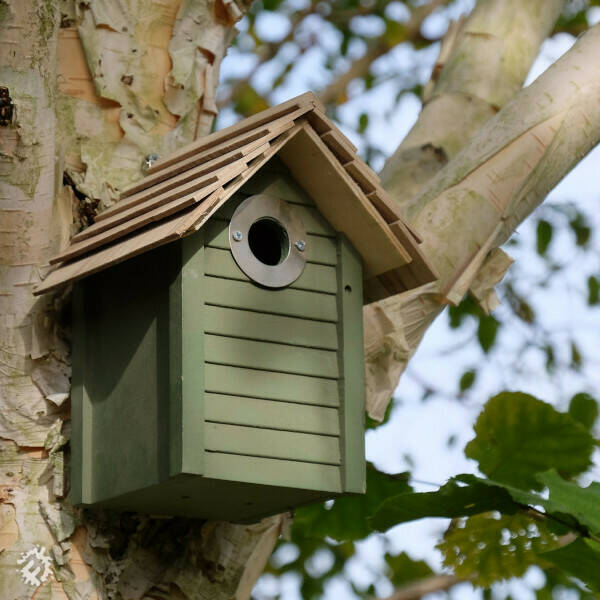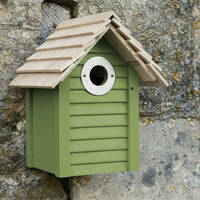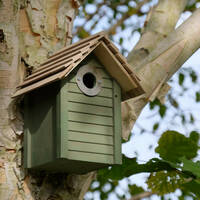 Additional Information
Position the nest box on a tree, wall, fence or building at least 1.5m – 2m above ground. Situate away from easy access by cats and predators. In the UK, the ideal aspect is facing East, though SE and NE are also fine. This ensures the box is sheltered from rain and strong sunlight. The direction of the entrance hole should be away from the prevailing wind. Having a clear flight path to the box can also be beneficial.
Nesting is most likely during April - June and in the event of chicks hatching there will be frenetic feeding activity by the parent birds. Take care not to disturb during this time as any intervention may result in the eggs or young being abandoned by the parent birds.
The nest box is made from slow-seasoned FSC timber and can be painted annually with matching water based paints to maintain the appearance. The nest box should be cleaned out of any old nesting material and disinfected with a suitable product such as Wildkleen outside of the breeding season (Sept to Feb). To open, swing the brass catch to the upright position and pivot the nest box side, by opening at bottom.
Some Muddy Faces Ideas
Related Products