Complete Woodworking Set
All the tools and consumables you need to set up and work with tools, sawing, hammering, screwing, drilling.
Please note:
We constantly strive to reduce our plastic usage. The pots for nails and screws shown in the image have now been changed to metal screw top pots.
The natural wood shown in the image is no longer available and has been replaced by additional engineered wooden boards.
£493.90 exVAT
£592.68 incVAT
SKU

MFK5001

Length

68cm

Width

47cm

Height

62cm

Weight

15kg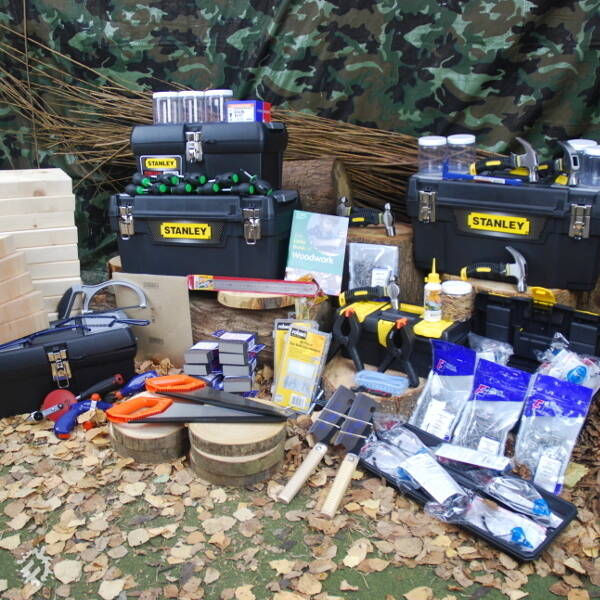 Additional Information
Set includes the following:
several clear plastic jars
2 traditional mini Dozukis
The Little Book of Woodwork by Terry Gould
metal rulers and tape measures
hand drill, assorted palm drills and pistol grip hand drills
mini wrench
hacksaws and saws
tool boxes
adult and child safety glasses
elastic bands
wooden boards for hammering, drilling, sawing and screwing
assorted types of hammers and nails
an assortment of hooks, eyes, nuts and bolts
assorted size of screwdrivers and screws
sanding blocks and paper
different sizes of drill bits
nail puller
Some Muddy Faces Ideas
Related Products