Bright Den Covers Kit
This Bright Den Covers Kit has been put together to enable you to make some brightly coloured dens of many different shapes and sizes.
This kit can be used on its own or with other kits and den building materials.
£109.99 exVAT
£131.99 incVAT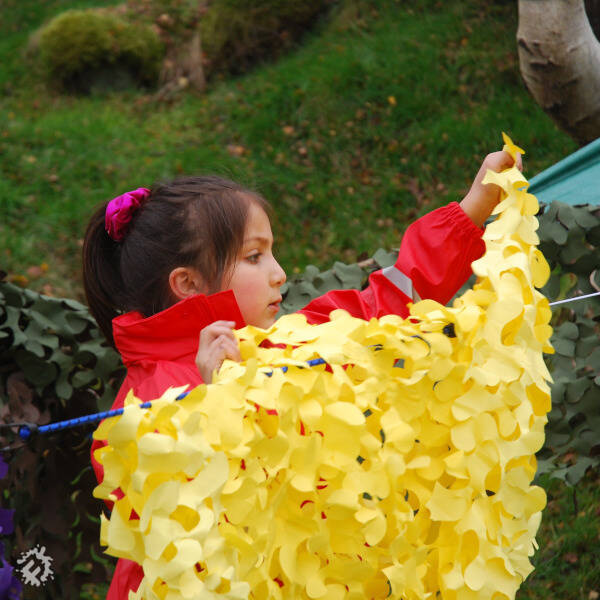 Additional Information
The Bright Den Covers Kit includes the following items:
Hi-vis guy lines
4 x 10m of 6mm poly rope
1 x white tarpaulin (1800mm x 1800mm)
2 lengths of camo netting, purple and yellow 1.5m x 1m
1 length of blue and 1 length of green netting 1m x 2m
7 lengths of habutae fabric in rainbow colours 1m x 1.45m
7 lengths of organza in rainbow colours 1m x 1.5m
30 colourful pegs
20 tent pegs
some den clips
a large bag to keep everything in
This kit is open-ended and can be used in many different ways. Therefore it does not come with an instruction booklet.
Some Muddy Faces Ideas
Related Products