ITC Level 3 Certificate for Forest School Leaders - SUSSEX
ITC Level 3 Certificate for Forest School Leaders - SUSSEX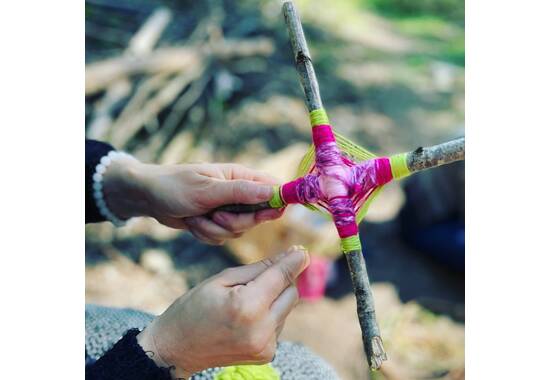 Event Details
Are you looking to gain the knowledge, understanding and skills and tools you need for employment as a Forest School Leader? Join our ITC Level 3 Certificate for Forest School Leaders and gain your qualification with FSA Endorsed Trainer, Marina Robb.
Marina Robb (Bsc; PGCE; MA; Msc; Author) is Founder and Managing Director of Circle of Life Rediscovery Community Interest Company and The Outdoor Teacher Ltd, both leading organisations that aim to transform education and health through nature.
Marina has more than 30 years' experience in outdoor learning and nature connection. She and her team provide a deep understanding of effective nature education at all levels and for a range of diverse backgrounds. All her programmes bring together a team with a huge range of skills and her experience. We have been working with CAMHS for over 15 years, and 50% of programmes we offer are free.
Our Level 3 Certificate consists of 8 practical days training at our stunning woodland site in East Sussex, as well as 4 webinar sessions. The practical days take place across the seasons so you can experience the woodland and nature throughout different times of the year. Students get fully involved from the onset!
"It was so nice to press pause on the outside world and dive into nature, laughing and learning along the way." 2023 Participant.
The course will inspire both you and your groups to be curious about life, learning and nature!
Six Forest School pilot sessions form part of your assessment. During your pilot sessions, you'll find and assess woodland/nature space and plan and deliver Forest School sessions based on your observations of the children.
You'll have one year to complete your portfolio of learning with 5 units to complete in total.
All students will benefit from:
50% discount on membership with the Forest School Association
Access to our online learning resources – fully comprehensive and up to date.
Video materials
Links to best practice
40% discount on The Outdoor Teacher's Forest School Activities Online Training Course
Due to popular demand, we are running 3 courses in 2023, taking place in March, June and November. Please visit the website to book your place and become a Forest School Leader!