Forest School Training Level 3 Spring 2024 Colchester, ESSEX
Forest School Training Level 3 Spring 2024 Colchester, ESSEX
Forest School Leader training in Colchester, Essex to qualify to set up and run a Forest School programme. The course is run by experienced trainer Laura Harvey, accredited by Agored Cymru and provides 19 credits within five Units of Study at Level 3.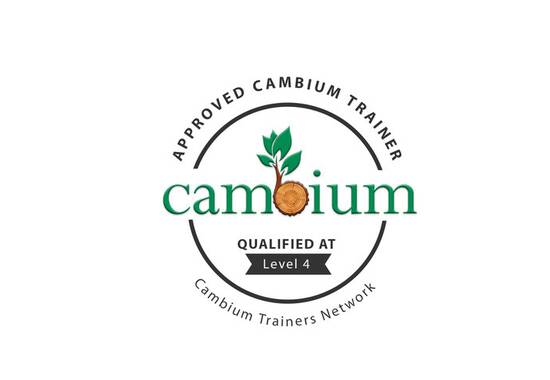 Event Details
This eight day course will equip you with all the skills and knowledge to become a qualified Forest School Leader. The course is delivered by experienced Forest School trainer Laura Harvey under the umbrella of Cambium Sustainable to ensure quality and is recognised by the FSA.
Training days April 23, 24, 25, 30 May 1, 2 plus two tool skills days May 22, 23
9.15am-4.45pm each day
Plus zoom Portfolio Surgeries after the course to provide ongoing support and a work based assessment.
Forest School training site is a beautiful mature woodland on the site of Kendall Church of England Primary School, Recreation Rd, Colchester, Essex CO1 2HH.