Forest School Level 3 Training (SHROPSHIRE/HEREFORDSHIRE)
Forest School Level 3 Training (SHROPSHIRE/HEREFORDSHIRE)
Cambium Sustainable has been working in outdoor education training for over 20 years and we were one of the first Forest School training organisations established in the UK. Our courses offer progression from level 1 to level 4 and we have the largest network of accredited trainers in the UK, making it easy to access a trainer near you. We are an approved qualifications centre for Agored Cymru and accredited training provider delivering IOL and FSA recognised courses in Forest School, Curriculum Based Outdoor Learning and Coastal School at levels 1, 2, 3 and 4.
Course Dates:
13/03/23
14/03/23
15/03/23
16/03/23
17/03/23
29/03/23
30/03/23
31/03/23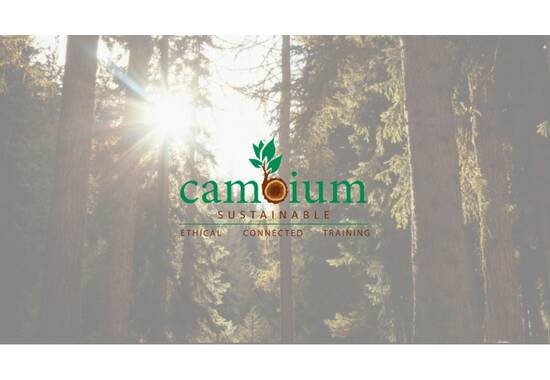 Event Details
Course Content Summary:
This Forest School Leader training is designed for those who would like to set up and run a Forest School programmes. There are five Units of Study at Level 3:
Supporting Learning, Play and Development in Natural Environments
Deliver Forest School
Observation and Evaluation of Forest School
Sustainable Use and Management of Natural Resources
Teach Outdoor Practical Skills
On this course you will:
Attend training days which consist of both theory and practical tasks
Run a Forest School Programme in your chosen setting
Have a work-based assessment
Complete a portfolio for assessment.
There is a one day course completion workshop about three-quarters of the way through the course.
In addition to the course dates, the lead tutor is available during the course for tutorial help by telephone or email.
Entry Qualifications Required:
Level 2 Qualification or appropriate experience in education, youth work, childcare etc
Established link with a proposed client group and a potential Forest School Site
18 years or over at the start of the course.
OR
Level 2 Qualification in Forest School, Countryside, Woodland Management etc
At least two years experience with client groups
Established link with a proposed client group and a potential Forest School Site.
ALSO
Before undertaking Level 3 Forest School Training, you are strongly advised to achieve a suitable First Aid Qualification and hold a current DBS certificate prior to starting your own Forest School practice, however, this is the responsibility of the individual setting.
Contact us for more information about First Aid training.