Woodworking Bundle
These 3 books with woodworking activities and ideas for you to try.
£50.59 exVAT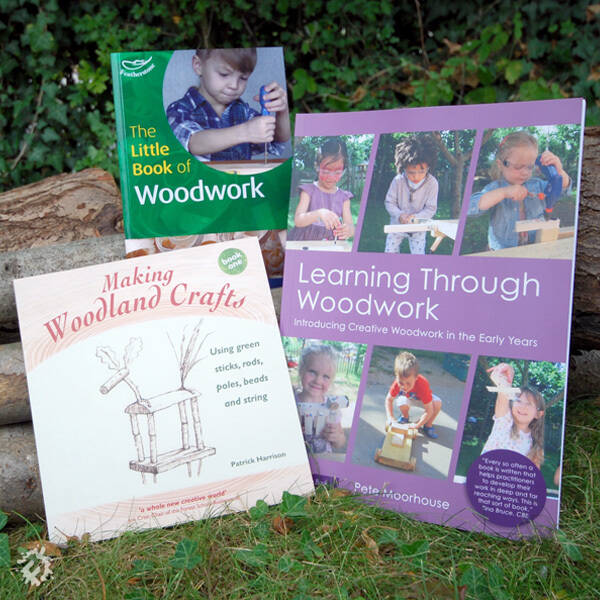 Additional Information
Included in the bundle:
The Little Book of Woodwork by Terry Gould - This book provides some exciting woodworking activities, all explained in a reassuring, straightforward way.
Making Woodland Crafts by Patrick Harrison - This book provides the basic skills to make craft projects. You will learn how to work you wood well, use simple tools, tie knots and develop designs to make all sorts of things.
Learning through Woodwork by Pete Moorhouse - This essential guide provides clear and comprehensive support for those looking to introduce creative woodwork into early years settings.
Some Muddy Faces Ideas
Related Products