Hand Painted Speckled Frogs Set
Hand Painted Speckled Frogs Set
This set contains 5 green speckled frogs, 5 flies and a half log to sit on - ready to jump into the pool!
The 5 green speckled frogs are hand painted onto pebbles and have the numbers 1 to 5 painted underneath. The flies are hand painted onto wooden discs.
£22.99 exVAT
£27.59 incVAT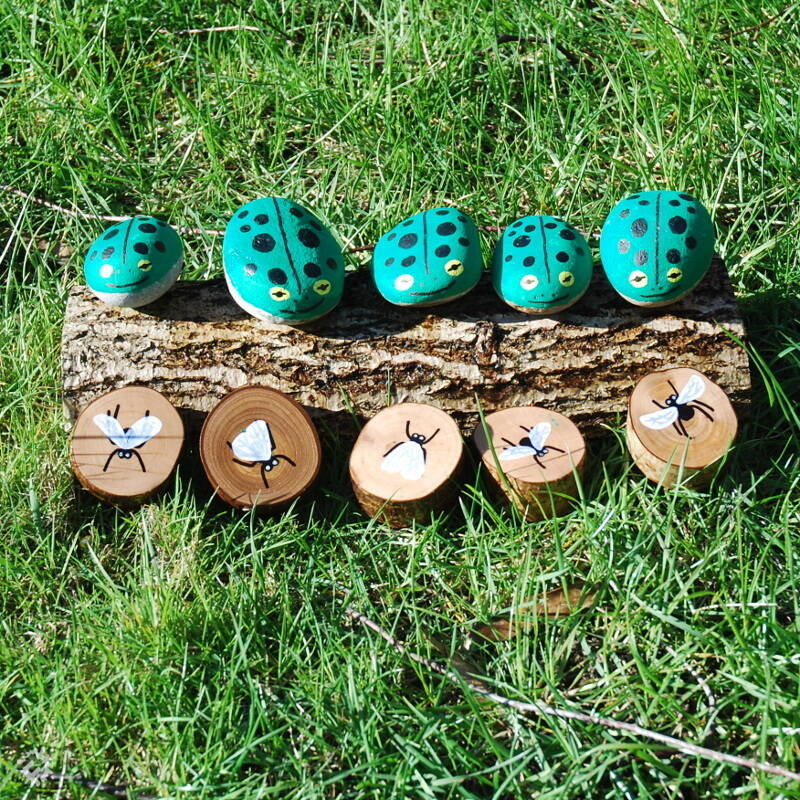 Made in the UK
Helping to support UK industry and reduce our carbon footprint.

Additional Information
All our natural wood products are handmade from materials sourced from sustainably managed woodlands in the the UK. These woodlands support local crafts people.

Each piece of wood is in its natural form and still has its bark on. Every piece has its own unique character with bends, knots, flaky bark, different colours and number of growth rings. A fascinating and absorbing material.
Some Muddy Faces Ideas
Related Products