Ripstop Canvas Tarpaulin
The rip-stop canvas tarpaulin is blended with a polyester yarn which localises tears and stops them running. Manufactured from a heavyweight material. It has 12mm brass plated eyelets at 60cm intervals in single stitched hems. Strengthening tabs are located at each eyelet to ensure a firm fixing point. Hems and seams are single-stitched. Made from a natural fabric that has been chemically treated to make it water-resistant.
£20.99 exVAT
£25.19 incVAT
£52.99 exVAT
£63.59 incVAT
£91.99 exVAT
£110.39 incVAT
£225.99 exVAT
£271.19 incVAT
SKU

TAR3007/1.2X1.8

Length

1.2m

Width

1.8m
SKU

TAR3007/1.8X3.0

Length

1.8m

Width

3m
SKU

TAR3007/2.7X3.6

Length

2.7m

Width

3.6m
SKU

TAR3007/4.5X5.5

Length

4.5m

Width

5.5m
TAR3007/1.2X1.8
TAR3007/1.8X3.0
TAR3007/2.7X3.6
TAR3007/4.5X5.5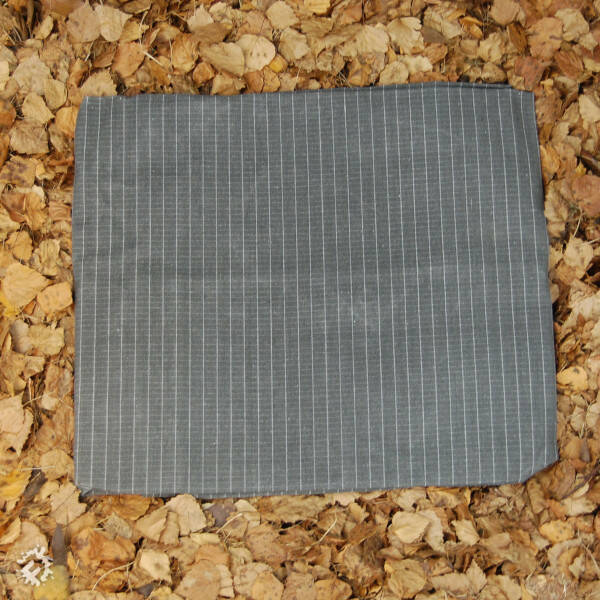 Additional Information
A minimal amount of shrinkage can occur when the canvas tarpaulin has been subject to varying temperatures.
Please note that these tarps have been dyed so there can be a risk of colour transference upon application.
Colour: grey
Water resistant
Single stitched hems and seams
Rust proof eyelets at 60cm intervals on all 4 sides
Some Muddy Faces Ideas
Related Products