Petromax Fire Anchor
The Petromax fire anchor turns your campfire into a versatile cooking area. The fire anchor is made from powdercoated steel and can be anchored into the ground quickly and easily next to your campfire.
£90.99 exVAT
£109.19 incVAT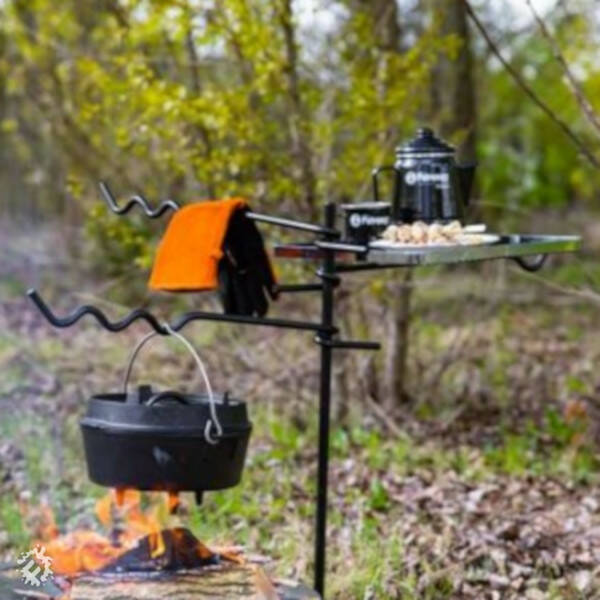 Additional Information
The fire anchor has a central pole which is fixed into the ground. There are 3 arms that can be positioned individually at varied heights and directions. Two of the arms have notches at their ends from which you can hang your cooking utensils. The third arm is equipped with a grilling grate and an additional notch for hanging gloves or tongs.

Before using the fire anchor, always check that it is stable and securely anchored into the ground. Also you need to ensure that the weight on the fire anchor is adequately balanced.
Weight - 6.7kg
Grill grate is made from chrome plated steel
*Please note that the enamelware, gloves, dutch oven and griddle/fire pit shown in the image are NOT INCLUDED.
some Muddy Faces Ideas
Related Products