Mora Basic 511 Knife with Handguard (Limited Edition - yellow)
Mora Basic 511 Knife with Handguard (Limited Edition - yellow)
A limited edition colour of the popular Basic 511 knife in yellow.
The Morakniv Basic 511 is an all-round sharp utility knife. It is ideal for use with children because of the large hand guard.
The knife has a carbon steel blade and plastic handle.
£6.49 exVAT
£7.79 incVAT
Blade length - 9.1cm
Blade width - 2mm
SKU

MRA53

Length

20.5cm

Weight

110g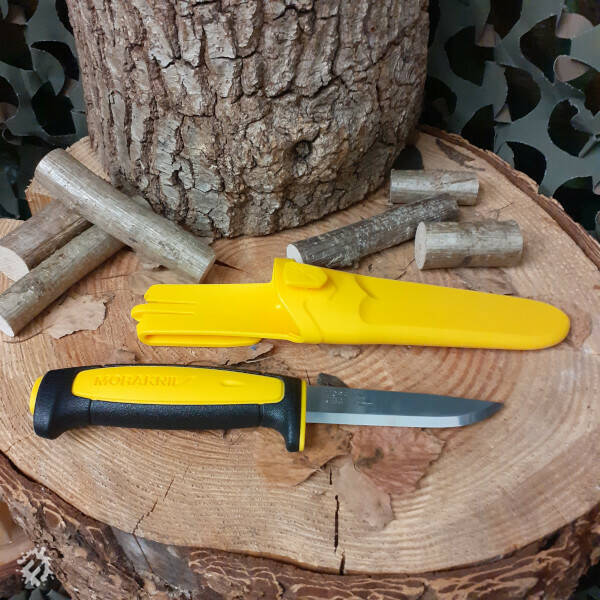 18+
It is illegal to sell bladed items to people under the age of 18. We are required, by law, to verify that the purchaser is over 18. You will be asked for proof of identification at point of delivery.
Additional Information
PLEASE NOTE: Discolouring of the blade is a normal part of the tempering process and does not affect the performance of the knife. It can be removed using an oily rag.

some Muddy Faces Ideas
Related Products