Minibug Butterfly Bistro
Attract butterflies into your garden.
£13.29 exVAT
£15.95 incVAT
SKU

WLD204

Length

12cm

Width

11.6cm

Height

12.5cm

Weight

390g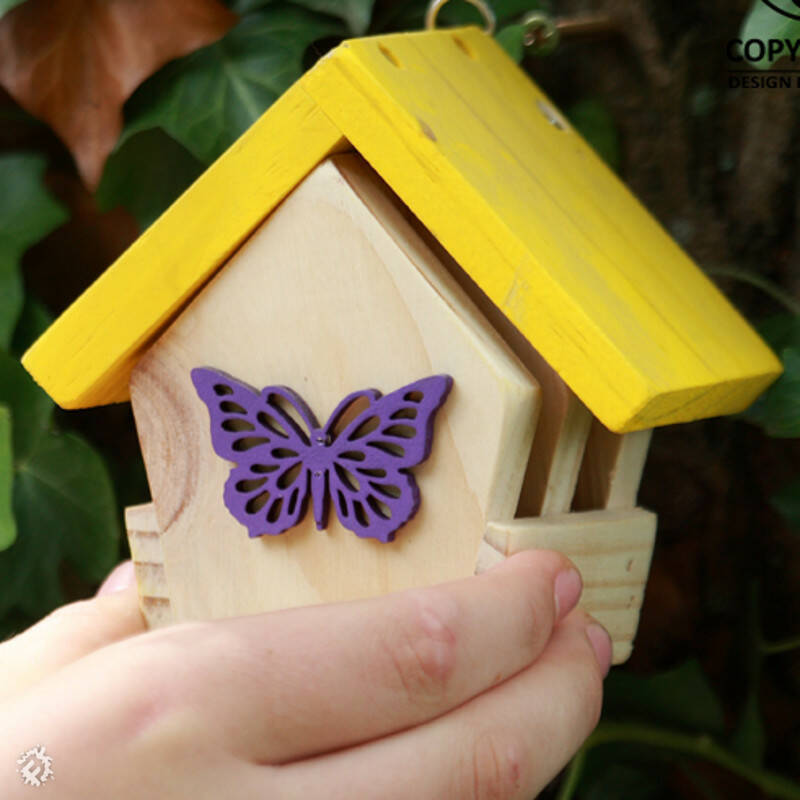 Additional Information
The Minibug Butterfly Bistro is an educational insect habitat that attracts butterflies to the garden for learning, study, or simply for the benefits of plant pollination. A children's project book all about Butterflies is included to encourage learning. The habitat can be used as both a nectar feeder to draw butterflies into the garden and an over-wintering habitat. The central removable cassette offers a hibernation/refuge space.
During summer the Minibug Butterfly Bistro should be fitted with the sponge to encourage butterflies to come and feed at the Butterfly Bistro. Wildlife World Butterfly Food or sugar mix can be used to feed the butterflies from the sponge as well as the feeding cups.
In winter the over-wintering cassette should be fitted instead of the sponge to provide a cosy retreat for non-migratory butterflies.
The Minibug Butterfly Bistro is supplied in a gift box with its own project book and magnifying glass to encourage enjoyable learning. It makes an ideal present for children.
**Not suitable for children under 3 due to small parts.**

Some Muddy Faces Ideas
Related Products